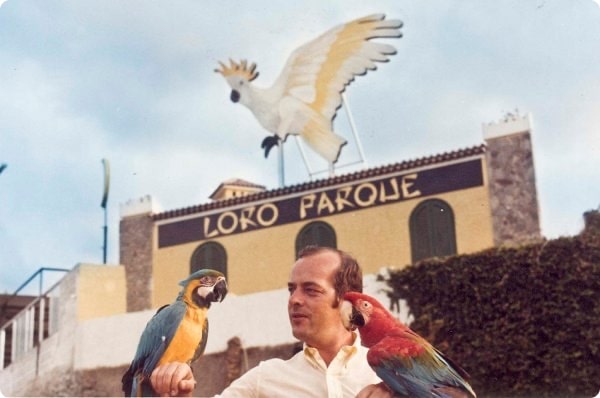 The history of Loro Parque began on December 17, 1972. 25 enthusiastic people, 150 parrots, and 13,000 m2 were enough to lay the foundations of one of the most respected institutions worldwide.
This animal sanctuary has always grown and evolved under the premise of preserving and caring for biodiversity.
Beyond being a natural space of outstanding beauty, Loro Parque is nowadays a place to raise awareness about the critical condition of the environment. It is a zoo where animals are protected and studied from a scientific approach, and where highly endangered species are protected from external threats.
The joint efforts of Loro Parque and Loro Parque Fundación are aimed at the conservation and recovery of species, especially parrots.
A fascinating animal and a fundamental component of the ecological balance of natural habitats in hundreds of corners of the planet.
After 50 years of experience, we can proudly state that we have been involved in the recovery of 10 species of parrots from extinction. We have given a second chance to Morgan, the deaf orca who could not be brought back to the ocean. We have participated in studies by universities and national and international organisations. We have donated more than 24 million dollars to conservation projects, and we have had the opportunity to show more than 52 million visitors the uniqueness of hundreds of species.
Our history is being rewritten every day. As a modern zoo we make improvements, broaden the scope of our understanding of animal behaviour, and forge a positive footprint through education, awareness, and environmental impact.
We will continue to open our doors and implement initiatives that protect and care for the animals and their habitats for future generations. We want to continue to be the best zoo in the world for our visitors, but also for the planet.
Milestones in our history
Inglés