It was a please for us to have hosted today the 2nd Event of "Solidaria Santa Rita se mueve" that will take place on Sunday, September 13, in the municipals of Puerto de la Cruz and Los Realejos. This charitable event was presented at a press conference presided by Mr. Lope Afonso, the Mayor of Puerto de la Cruz. In attendance were also Mrs. Cristo Perez, the Insular Councillor for Sports, Mr. Adolfo González Pérez-Siverio, the councillor for cultural promotion at Realejos, Mr. Roque Silva, the President of Hogar Santa Rita, and Mr. Wolfgang Kiessling, the President of Loro Parque and principal sponsor of the initiative.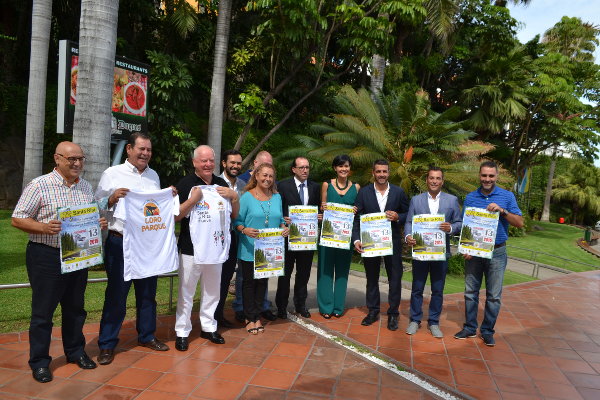 For the second year in a row, "Hogar Santa Rita" has managed to bring together the two northern municipals to implement the solidary action whose objective is to raise funds for the social work of the Canaria Santa Rita Foundation that helps many elderly and dependent people from these municipals.
The first initiative includes a run of 7.5 kilometres that starts at 09:30 from the El Socorro beach heading over to the path that reaches El Mirador de San Pedro all the way through to El Hogar Santa Rita II. The second one starts at 10:30 and represents a walking session that departs from Punta Brava and proceeds to El Hogar Santa Rita de Las Dehesas, covering the total of 1.5 kilometres.