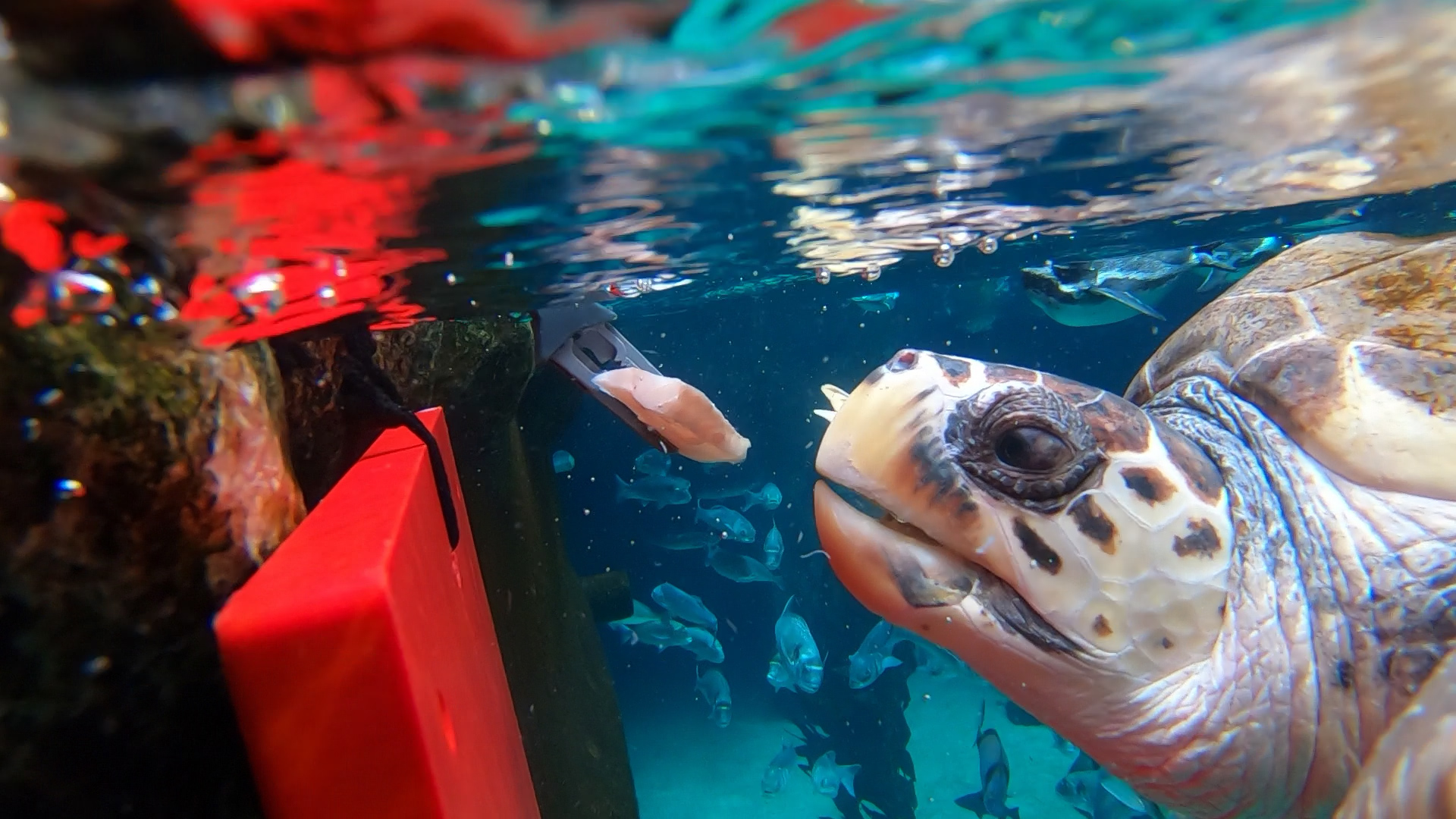 Federica the turtle, which arrived in Loro Parque from Italy in June with an irreversible spinal cord injury, is now fully adapted to her new home in the Humboldt Penguin Aquarium in Planet Penguin. In addition, this Caretta caretta has progressed a lot in her training, which reflects in her overall well-being.
When Federica was rescued from the Italian coast, she had permanent damages compatible with injuries caused by a collision with a ship's propeller: a deformation in her shell, buoyancy problems and serious damage to her spinal cord. Euthanasia was contemplated as in her circumstances; she would not survive in the wild. However, the predisposition of Loro Parque to welcome her to its facilities gave her a second chance and now she is in very good condition and receiving the best veterinary care.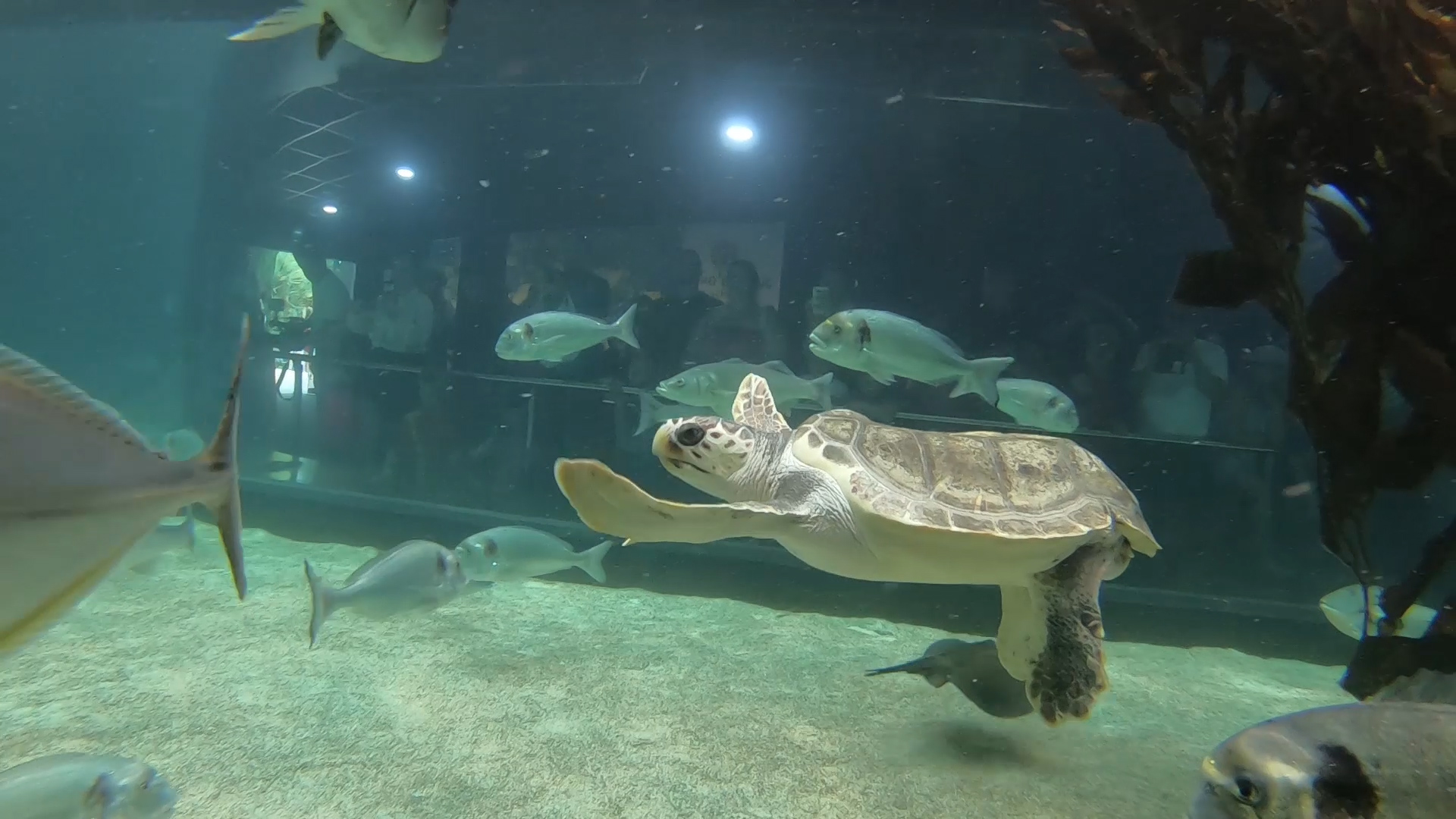 In addition, she is being fed using a target that she has been trained to go to, so she is acquiring behaviour that allows her caregivers to maintain control over her health and ensure that she is always in optimal condition without suffering any kind of stress. In this sense, her quick adaptation to the training – where she is weighed, measured and blood is drawn – contributes to guaranteeing her wellbeing.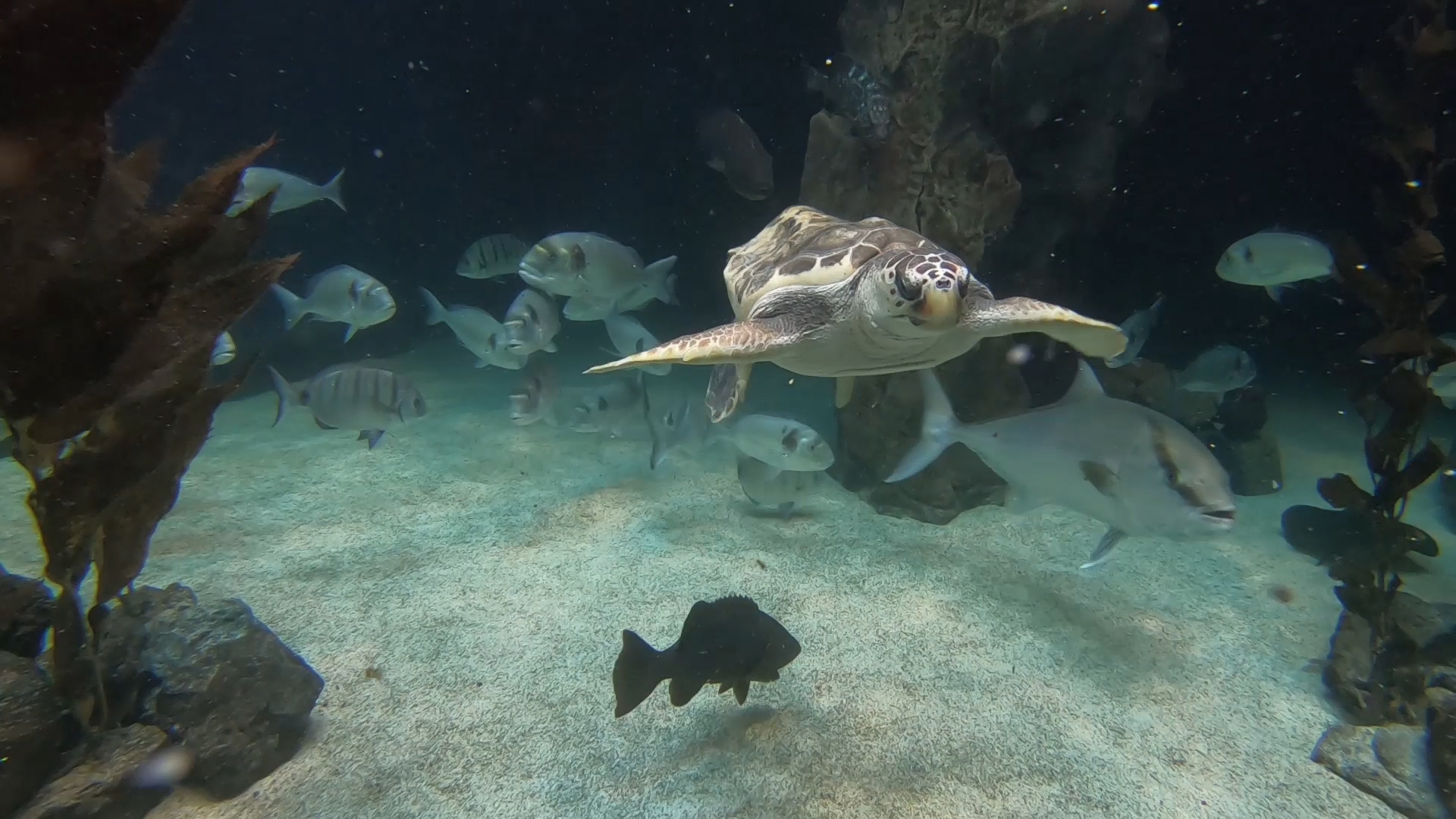 Likewise, with the data obtained through these revisions, her diet is readjusted, reducing fatty fish or boosting protein according to Federica's needs. In Loro Parque, you can watch her eat one per cent of her body weight on Mondays, Wednesdays and Fridays around 2pm. At present, this charismatic turtle weighs 24.5 kilos.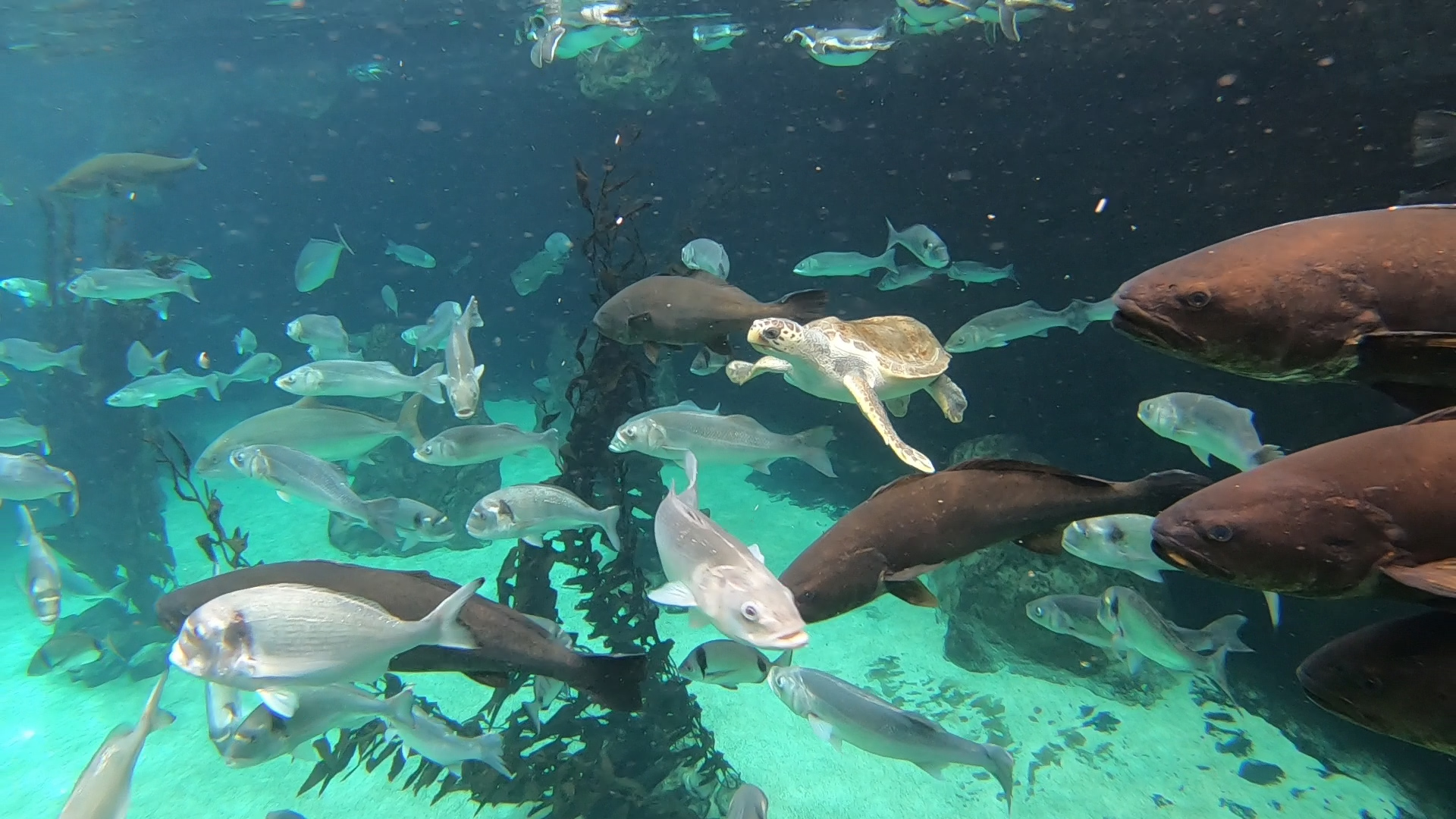 In the Parque, Federica acts as a true ambassador for turtles, which have to face numerous difficulties in the wild, such as the growing maritime traffic that often leads to collisions. In addition, by welcoming her, Loro Parque reinforces its commitment to the protection of biodiversity and boosts the awareness of its visitors about the dramatic reality faced by the oceans and the species that inhabit them.