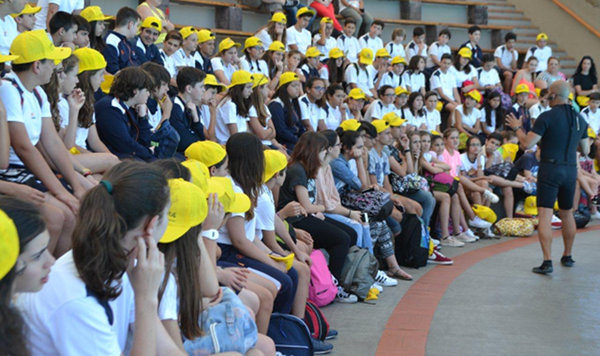 A group of 116 students, the finalists of the competition "The Sea of Science", have recently visited Loro Parque. A contest organized by the Atlantic Association of Oceanographers is aimed at evaluating the best projects about sea biodiversity and increasing knowledge about our oceans using scientific methods.
The students who have been awarded with the "Ramón Margalef" and "Charles Darwin" prizes in representation of the Salesianos San Isidro, IES Barranco, María Auxuliadora and Tomás Morales schools enjoyed an exciting visit to the best zoo of Europe, according to TripAdvisor. As part of the visit they were able to hear about the most recent projects of Loro Parque Fundación dedicated to the protection of the marine environment.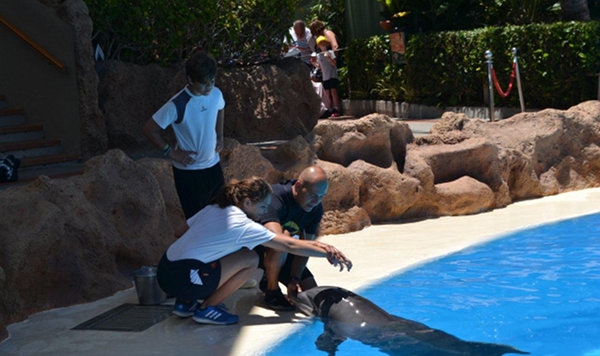 Furthermore, the students were able to learn first-hand about the medical training of dolphins, as well as about the daily activities of the majestic orcas in OrcaOcean. Thus, the Foundation has demonstrated, once more, its commitment to promotion of scientific research and education by taking part in the "The Sea of Science" project with the purpose of providing the Canarian students with a closer look at the important work associated with the conservation of the marine life in our seas.
This significant venture that counts with collaboration of the University of Las Palmas and Fred Olsen, among others, is directed at the public, subsidized and private educational centers that offer primary, secondary, high school and professional educational programs.
Loro Parque Fundación supports, on a regular basis, the local communities in the issues of raising awareness about the importance of the conservation of the marine biodiversity.