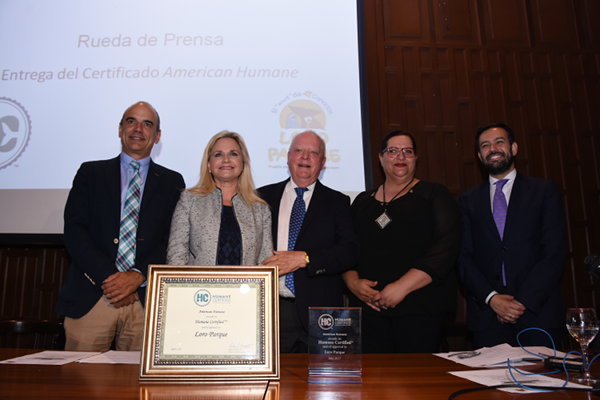 American Humane, America's first national humane organization and the world's largest certifier of animal welfare and well-being, announcedthat Loro Parqueachieved certification from the global American Humane Conservation program. Loro Parque, the 33-acre zoo in Puerto de la Cruz,passed a rigorous third-party audit to become the first institution in Europe to earn the program's prestigious Humane Certified™ seal of approval.
The American Humane Conservation program is the first-ever certification program solelydevoted to helping verify the humane treatment of animals living in zoos, aquariums, and conservation centers across the globe. The program enforces rigorous, evidence-based standards of comprehensive animal welfare, developed by an independent Scientific Advisory Committee comprised of world-renowned leaders in the fields of animal science, animal behavior, animal ethics, and conservation.
"American Humane is excited to recognize Loro Parque as the very first Humane Certified™ institution in Europe," said American Humane President and CEO Dr. Robin Ganzert. "The certification of Loro Parque by the American Humane Conservation program demonstrates their commitment to meeting the highest standards of humane, verifiable, and transparent animal care."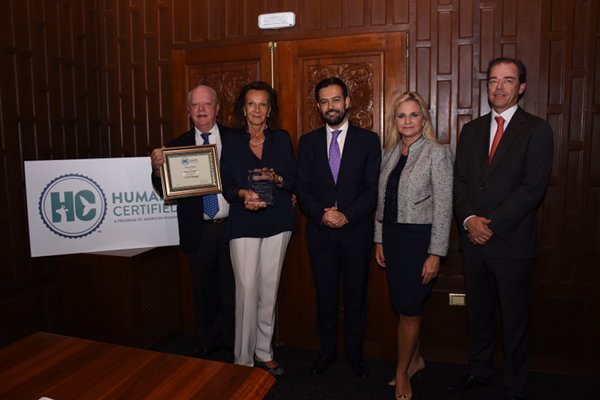 "Our work at Loro Parque is defined by love and commitment to the animals and their natural environment, something that we have dedicated more than 45 years to. This recognition is especially important for us, the entire team of Loro Parque, as it acknowledges independently the well-being our all of our animals, more than 10,000 of them that are currently in our care and to whom we dedicate all our care and affection on a daily basis. In the times, when the biodiversity in the wild continues to suffer and diminishin numbers due to all the negative impact affecting the nature, we, as a modern zoo, recognize the importance of providing the best care for the animals, above all, the endangered species, participating in programs of reproduction to maintain the genetic fund and in programs of conservation of the biodiversity, including protection of the natural habitats," stated Wolfgang Kiessling, President of Loro Parque.
The American Humane Conservation program's extensive criteria exhaustively verify the many dimensions of animal welfare and well-being, with areas of evaluation including: excellent health and housing; positive social interactions within groups of animals, as well as between animals and handlers; safe and stimulating environments, with concern for factors such as appropriate lighting, sound levels, air quality, and thermoregulation; and evidence of thorough preparation and protocols established to prevent and manage medical or operational emergencies.
For added rigor, Loro Parque's compliance with the American Humane Conservation standards was verified through an independent audit.
You can read more about the American Humane Conservation program here: http://humaneconservation.org/