Loro Parque continues to contribute as an essential part for the protection and conservation of different animal species that inhabit the planet. In this occasion, the family of Loro Parque shows its joy at the birth of two Tasmanian yellow-tailed black cockatoo hatchlings (Zanda funereus xanthonotus), a Australian native psittacine that amazes by its spectacular mix of black and yellow plumage.
This is an important event as it is the first officially registered birth of a hatchling of this species in Europe. The good news took place in the park's facilities with the birth of the hatchlings in early and late Augus respectively. Furthermore, this is good news for the poultry field as it is considered a key step in this species' behaviour.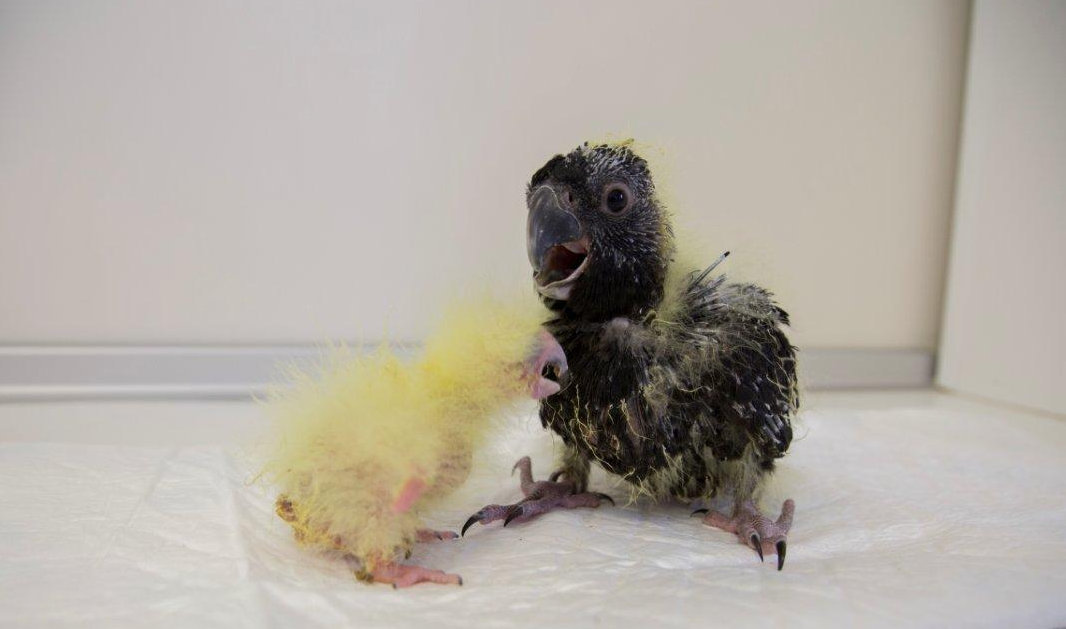 "The few known pairs have not been successful in breeding. After observing that some eggs were not able to develop the embryo, we adjusted some aspects of their nutrition to approach what it was need for their proper development", explains Rafael Zamora Padrón, biologist at Loro Parque Fundación.
In this regard, Zamora adds that, due to the cockatoo pair's inexperience in breeding, the eggs were displaced to an incubator to ensure the correct hatching of the eggs. This achievement is certainly a success, as this large, yet lightweight animal has very specific needs to lay eggs".