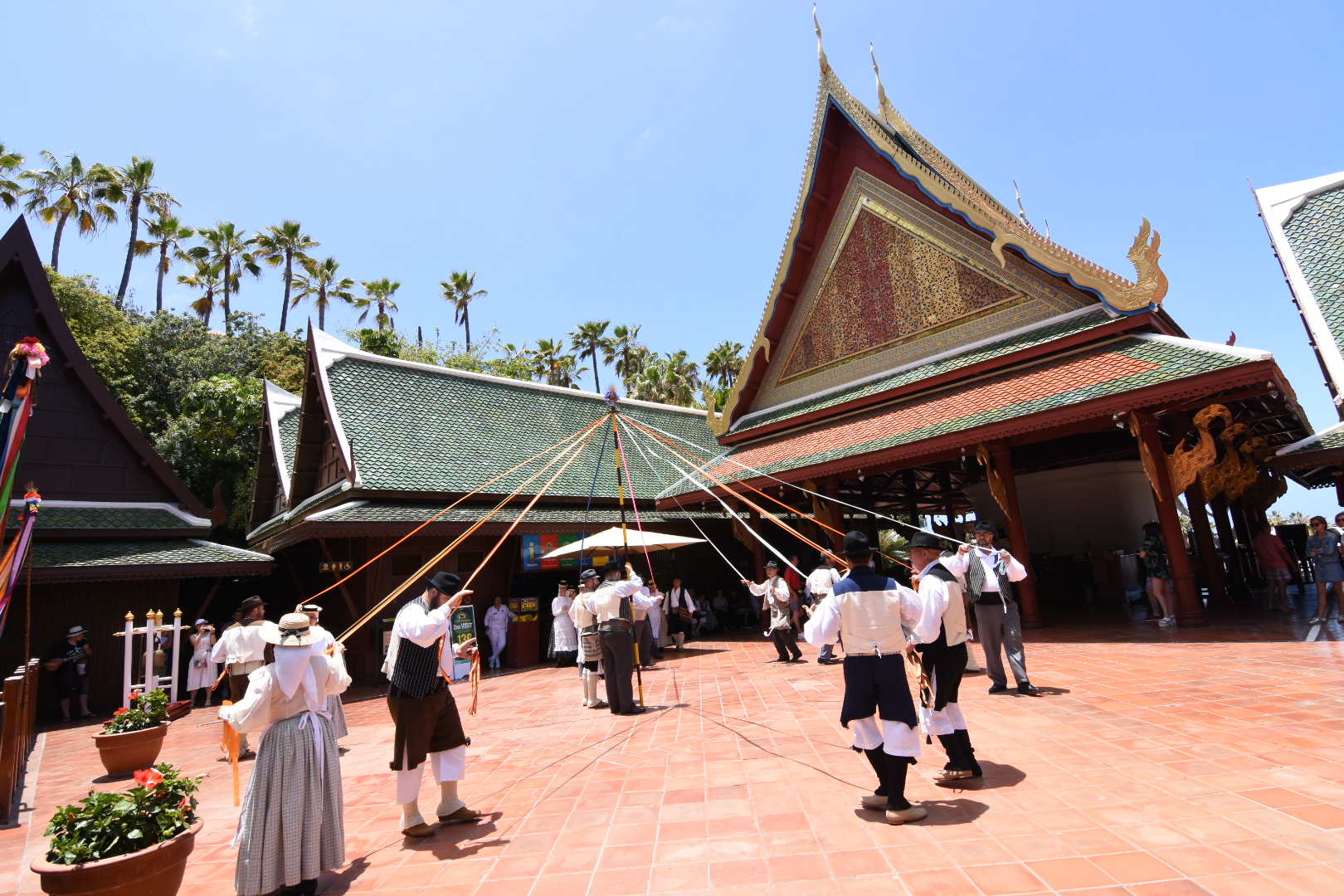 This Thursday, May 30, Loro Parque celebrated, the traditional local holiday to commemorate Canary Islands' Day.  Once again, the Parque has demonstrated, through the different organised activities that they value the culture and customs of the Archipelago and that the traditions of the autonomous Canarian community also have their space in what is recognised as the best zoo in the world according to the travel portal TripAdvisor.
The undisputed protagonists of the day were the regional costumes, typical food –sweetcorn, potatoes and ribs- and Canarian music, which helped locals and tourists to enjoy a different day where the importance for the Canaries of this date became clear.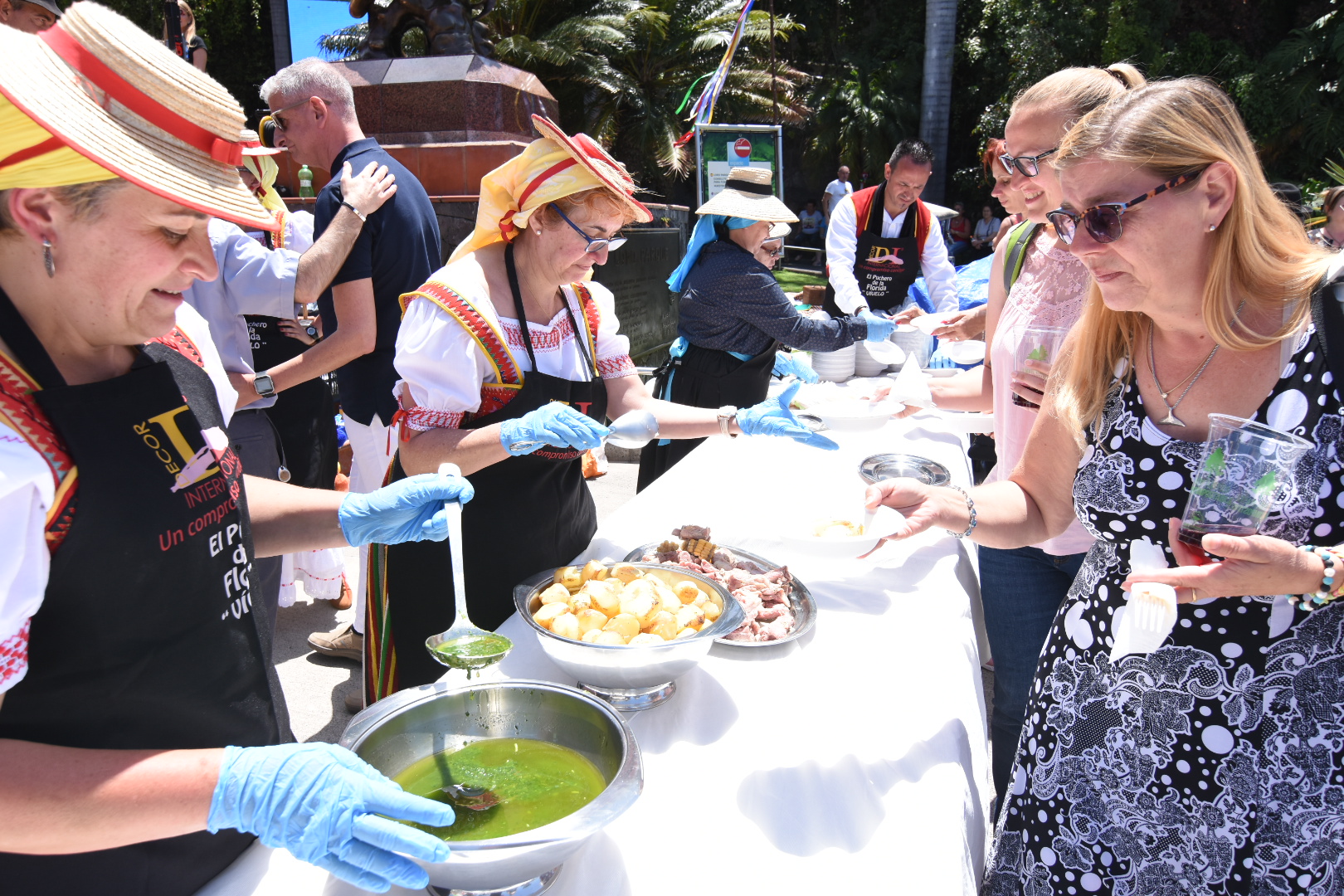 In this latest edition of celebrations, the event had the invaluable collaboration of the Association San Antonio Abad – Fiesta de las Tradiciones de La Florida, from La Orotava.  With their support, the Loro Parque team turned the Thai Village (the entrance to the Parque) into a stage where pieces of art and crafts were created and various traditional dances were demonstrated – all under the attentive gaze of visitors, the mayor of La Orotava, Francisco Linares, and other authorities of the municipality, as well as the president of Loro Parque, Wolfgang Kiessling, who stressed the importance of valuing Canarian traditions.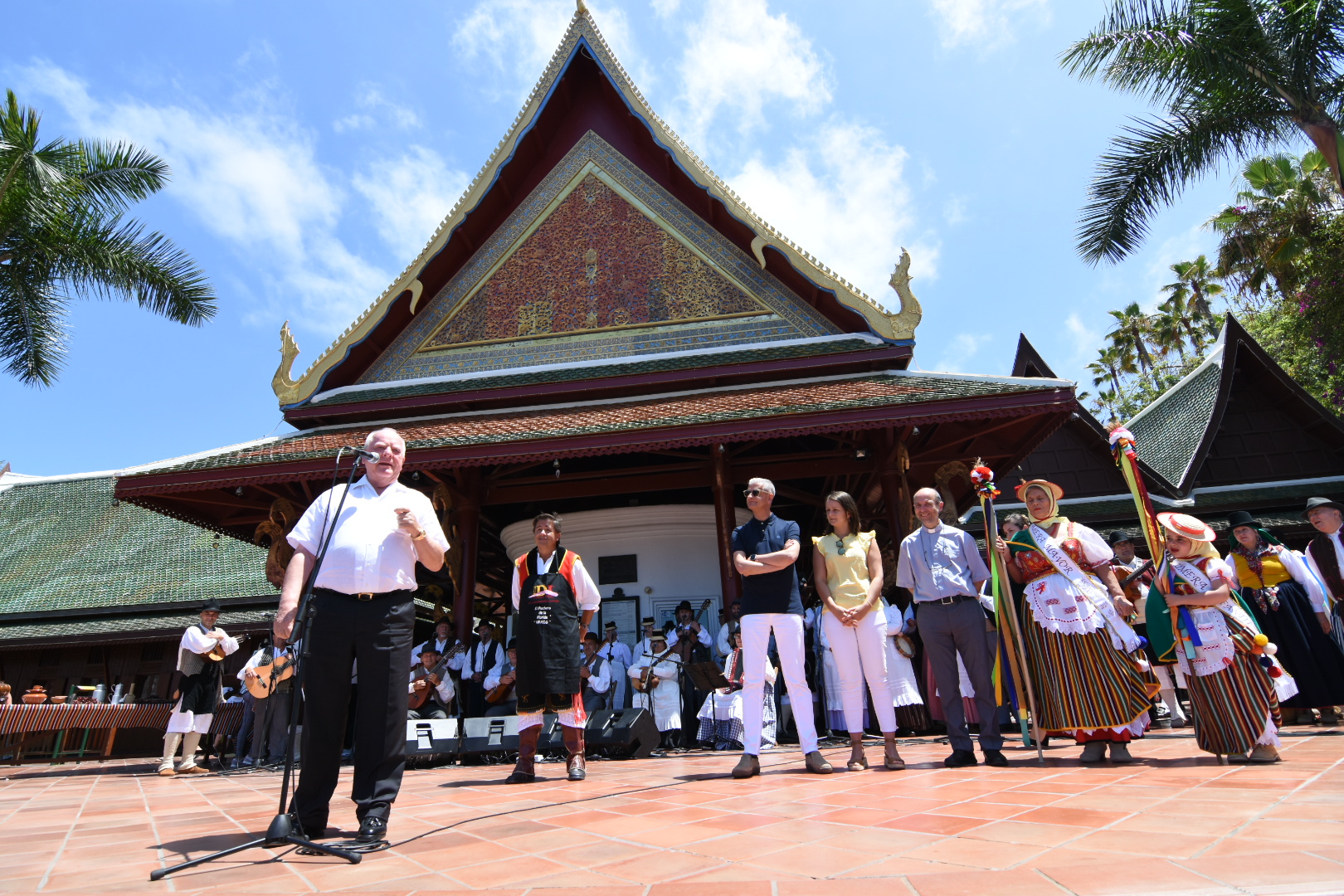 Around three o'clock in the afternoon, as a gesture from the organisers, those present could taste a delicious traditional dish of sweetcorn, potatoes and ribs, paired with local wine and enjoyed in a spectacular atmosphere that was attended by hundreds of people.
The date also served to officially welcome the Jaguar Naya, a specimen of Panthera onca which is part of the European Endangered Species Programme (EPP).  Visitors were also able to learn about the great work that has been done to create the Aquarium's coral farm.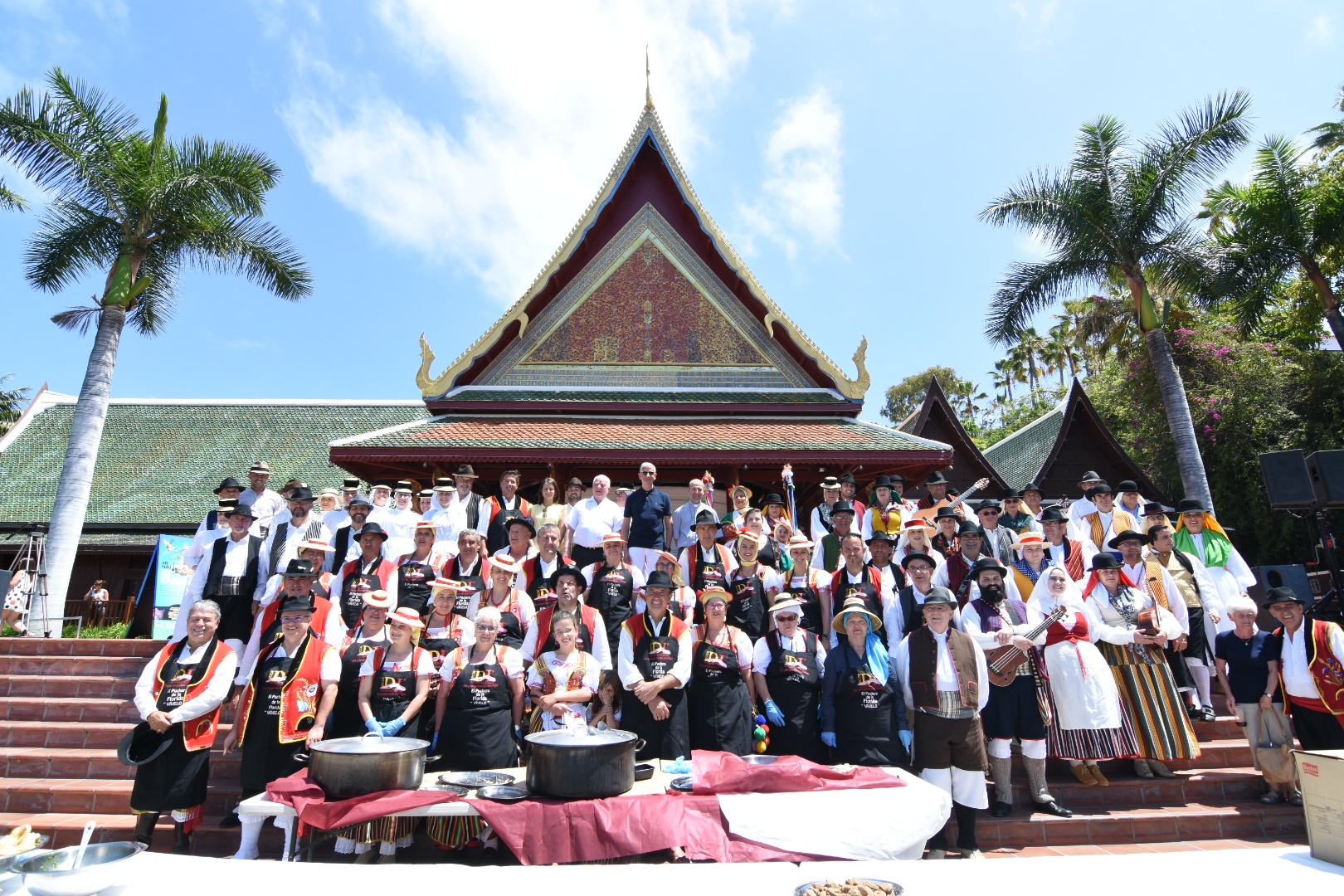 With the folklore celebration of this event, Loro Parque once again consolidates its commitment to Canarian traditions and the culture of the Archipelago.  To this end, it continues to collaborate with different organisations -such as the association from La Florida, in La Orotava- whose work promotes the conservation of the typical customs and festivities of the Islands.