The animal rights organisation PETA, one of the most aggressive in this field, euthanises more than 70% of the pets that arrive at its centre every year.
The defence of animal rights is a battle in which the truth, on many occasions, seems to be an unimportant detail. However, at Loro Parque we believe that it is the only way to carry forward the protection of nature. We are committed to transparency in all our activities, and in a very special way, in everything that concerns the care of our animals. This has translated into results as important as the 12 species of parrots saved from extinction, with almost 26,000,000 dollars invested in more than 210 biodiversity protection projects developed by Loro Parque Fundación.
Despite this, historically, we have been the victims of attacks by one of these entities: PETA.
PETA (People for Ethical Treatment of Animals) is one of the most notorious animal rights organisations in the world, and also one of the most controversial. This institution defines itself as a "defender of animal welfare", however, over the years several scandals have come to light that show that this group does not prioritise the life or welfare of the animals that they themselves shelter. Their attacks, in the same line of lack of scientific solvency, are often based on unfounded, populist or outright false arguments. This incongruity has put the organisation in the eye of the storm of other groups sensitive to this area.
petakillsanimals.com. has compiled the data that PETA, obliged by state law, publishes regarding the number of pets they collect and how many of them are euthanised annually. The sample leaves no room for doubt: the vast majority of animals are dumped and euthanised.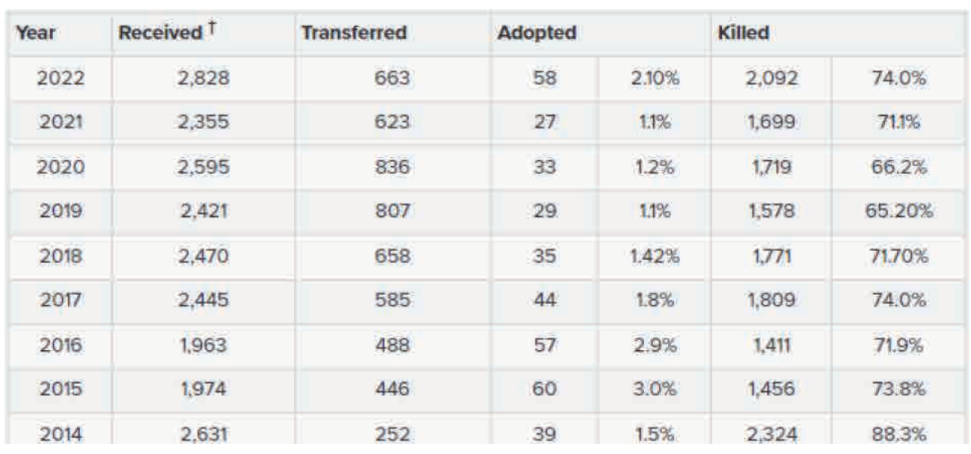 This painful situation cannot leave us indifferent, especially from the perspective of the work for animal welfare that we do at Loro Parque and the intensive work in animal research that is carried out at Loro Parque Fundación.
We refer all animal lovers and people committed to the care of nature and the environment to read the full article at petakillsanimals.com.