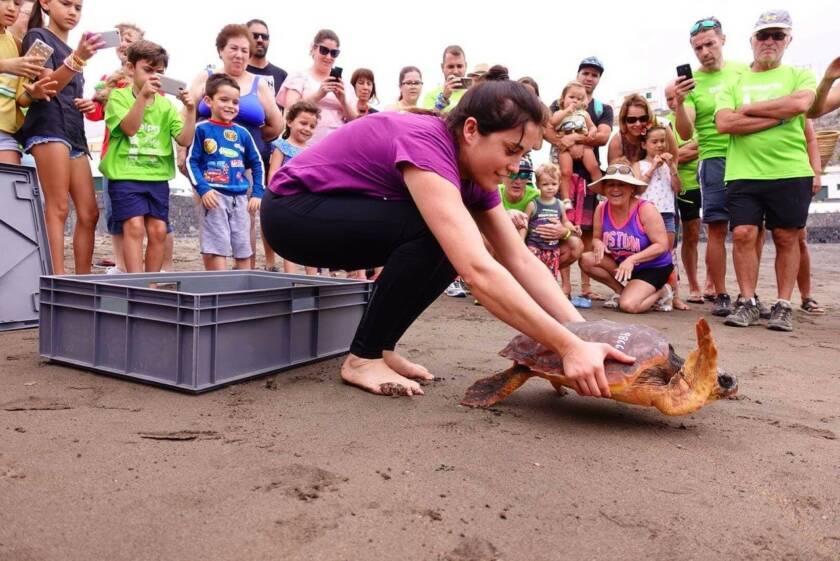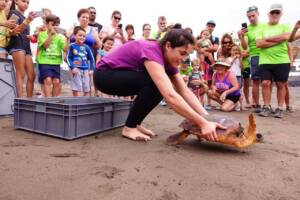 Loro Parque Foundation and the Dialprix Blue Running race have joined forces for the fourth edition of this event, which was held on Saturday, June 30, with the aim of raising public awareness of the need to protect the marine turtles of the Islands.
Of each registration fee received, €3 has been donated to the project for the recovery and protection of sea turtles in the Canary Islands and, in addition, as part of the event, a turtle recovered by La Tahonilla Centre for the Recovery of Wild Fauna (CRFS) was released back into the sea.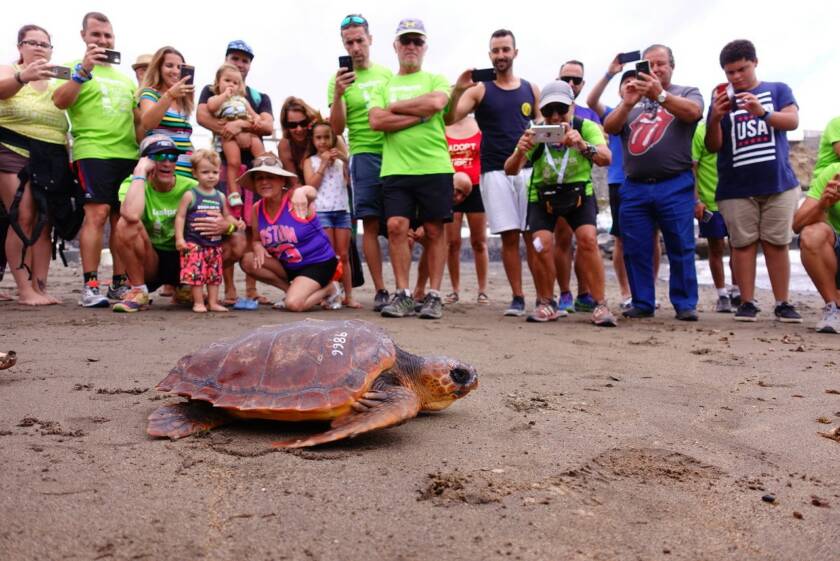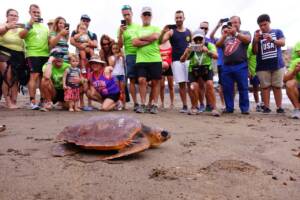 The race event, which chooses a social or environmental cause to support each year, was a perfect event for nature lovers, dedicating all its efforts to raising awareness among runners and the public about the need to protect the natural environment.  This year, for example, no plastic cups were supplied and participants were urged to use their own containers, refilling them as many times as needed, thus avoiding the contamination of the oceans with plastics – a cause to which the Foundation has maintained a firm commitment since its inception.
Recovery and release of a loggerhead turtle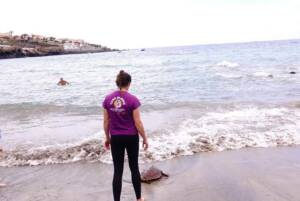 The Loggerhead turtle (Caretta caretta), which was returned to the sea on June 30, was rescued by Cabildo de Tenerife staff, who found it floating, dehydrated and with algae on its shell less than a month ago in the south of the island.  It was taken directly to the CRFS in La Tahonilla, where it was diagnosed with respiratory problems and treated.  It was taken to the Loro Parque Aquarium to gather more strength in its last week before returning to the sea.
The situation of the Canary Islands, in the centre of Macaronesia, means that every year a large number of juvenile turtles pass through the north of the archipelago on their great migration across the North Atlantic Ocean.  And precisely, the subtropical rotation of the North Atlantic which circumscribes the migratory route of sea turtles, is one of the places where huge plastic islands accumulate, a material that affects marine animals enormously, either by their absorption of associated toxic substances or causing deadly intestinal blockages.  Unfortunately, however, marine organisms are also confronted with other highly harmful waste, such as abandoned nets, fishing lines and other fishing gear, which can cause accidental entanglement with very serious consequences.
That is why the Loro Parque Foundation, as part of its commitment to the protection and conservation of marine species, is carrying out the project `Well-being and conservation of the Loggerhead turtle (Caretta caretta)', which seeks to increase the knowledge of the species and, thus, develop programmes to supplement the population and thus restore the historic range of distribution in the Northwest Atlantic.