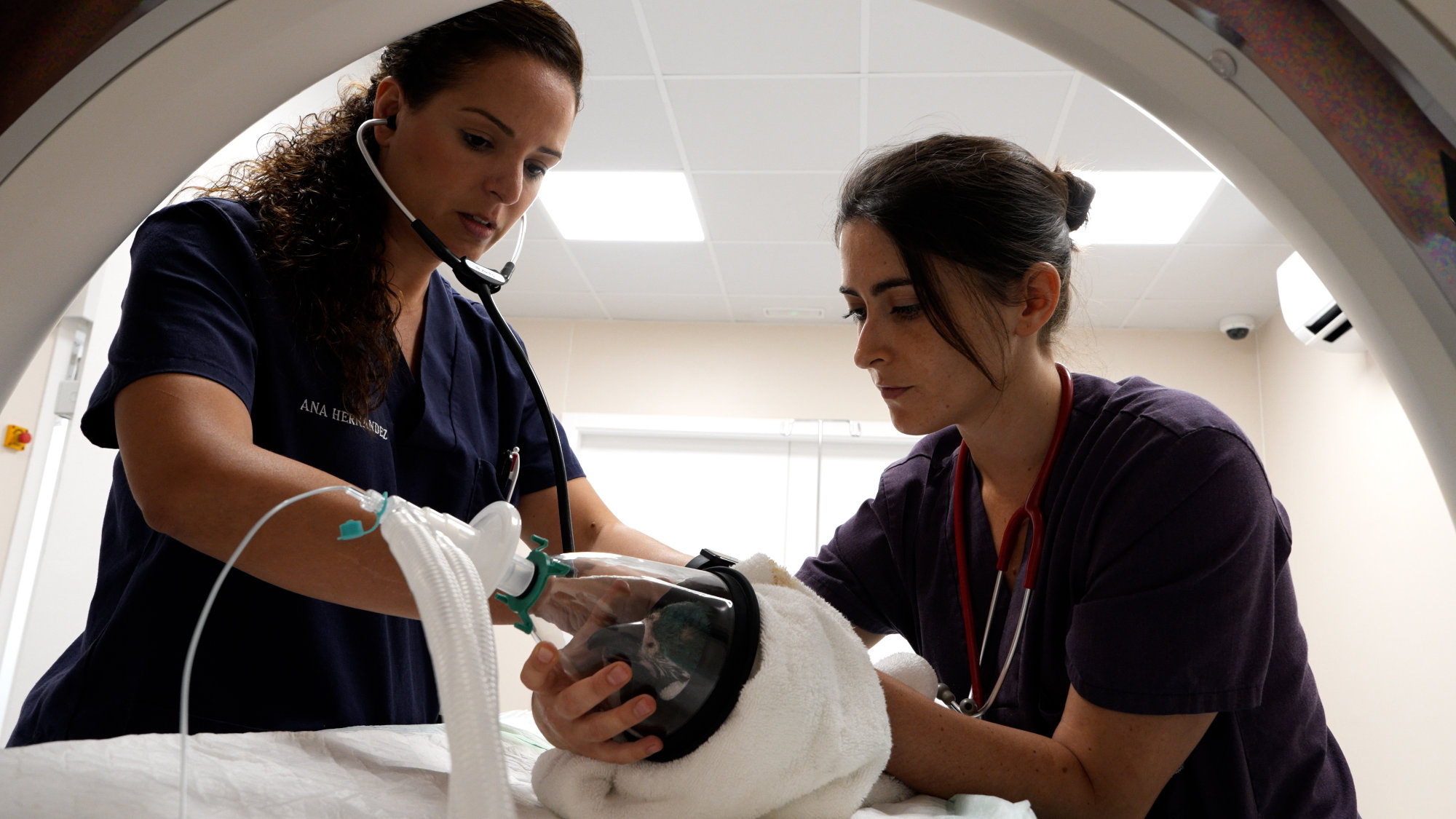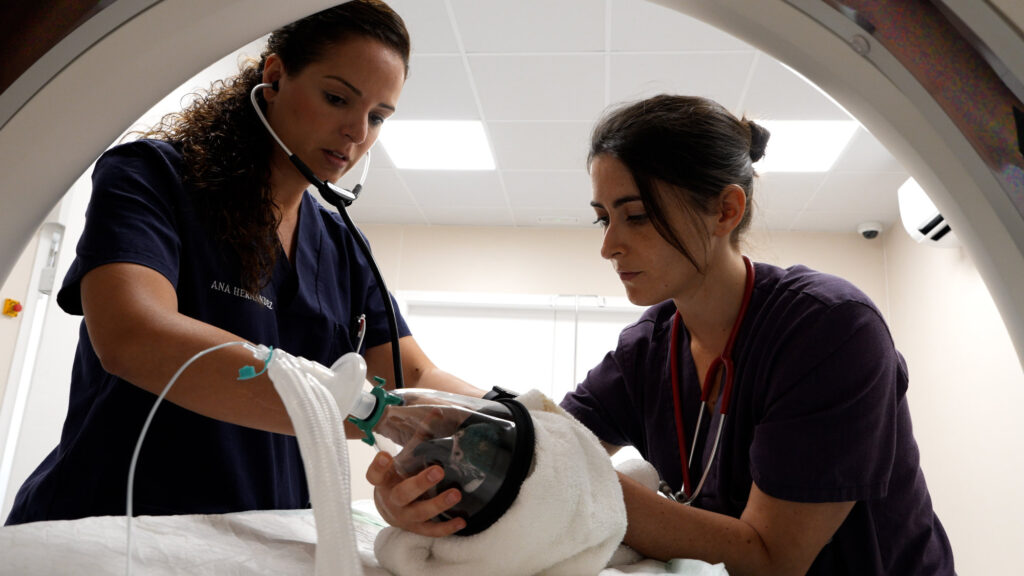 The powerful tool will also provide important data for Loro Parque Fundación's conservation and species rescue projects.
A high-resolution CT scanner has been incorporated into Loro Parque's veterinary diagnostic systems. This acquisition represents a new and remarkable advance that offers the clinical team of the accredited zoological center, a highly valuable tool for the health care of the animals that live under their care. The CT scanner represents an investment of more than 375,000 euros and completes the modern veterinary care facilities in which the animals living in the animal embassy are cared for. With the ability to analyze internal structures of this procedure, the machine will also be a valuable tool that will complete the important analysis and data collection that Loro Parque Fundación performs in its work for the protection and recovery of species.
CT scanning technology is currently the safest and most efficient method to observe in detail the internal organs, blood vessels, bones and soft tissues of the organism. The procedure is performed in a non-invasive way, by taking X-rays around the patient's body, representing, in different planes, all the structures to be analyzed. Unlike conventional radiography, CT examines the tissue in thin sections, or slices, thus eliminating overlapping.
Preventive veterinary medicine
In the case of veterinary medicine, Loro Parque carries out preventive health work that aims to offer the more than 40,000 animals that live in the zoo, a permanent and appropriate care to their needs at all times. To this end, regular check-ups are carried out, including blood tests and ultrasound scans, which, with the incorporation of the CAT scan, can be much more extensive and precise. This will allow, as in human medicine, early intervention if any ailment is detected. In the case of veterinary medicine, the help of CT in diagnosis is even more fundamental if possible, since patients do not have the ability to describe and communicate their sensations.
Loro Parque is the habitat of 40,000 animals, with differences as remarkable as those that separate the smallest mammal, a small bat of just 14 grams, to the more than 3000 kilos of some of the orcas. The care of all of them is an absolute priority in the park, which has earned it numerous international recognitions. In this field, it stands out from the Human Conservation Certificate, with the highest rating of Best Zoo in Europe that the prestigious international organization American Humane awarded it, for the first time, in 2017 and has maintained since then and which is based on an exhaustive external audit on the quality of the facilities and the care offered to the ambassadors of nature that live in Loro Parque.