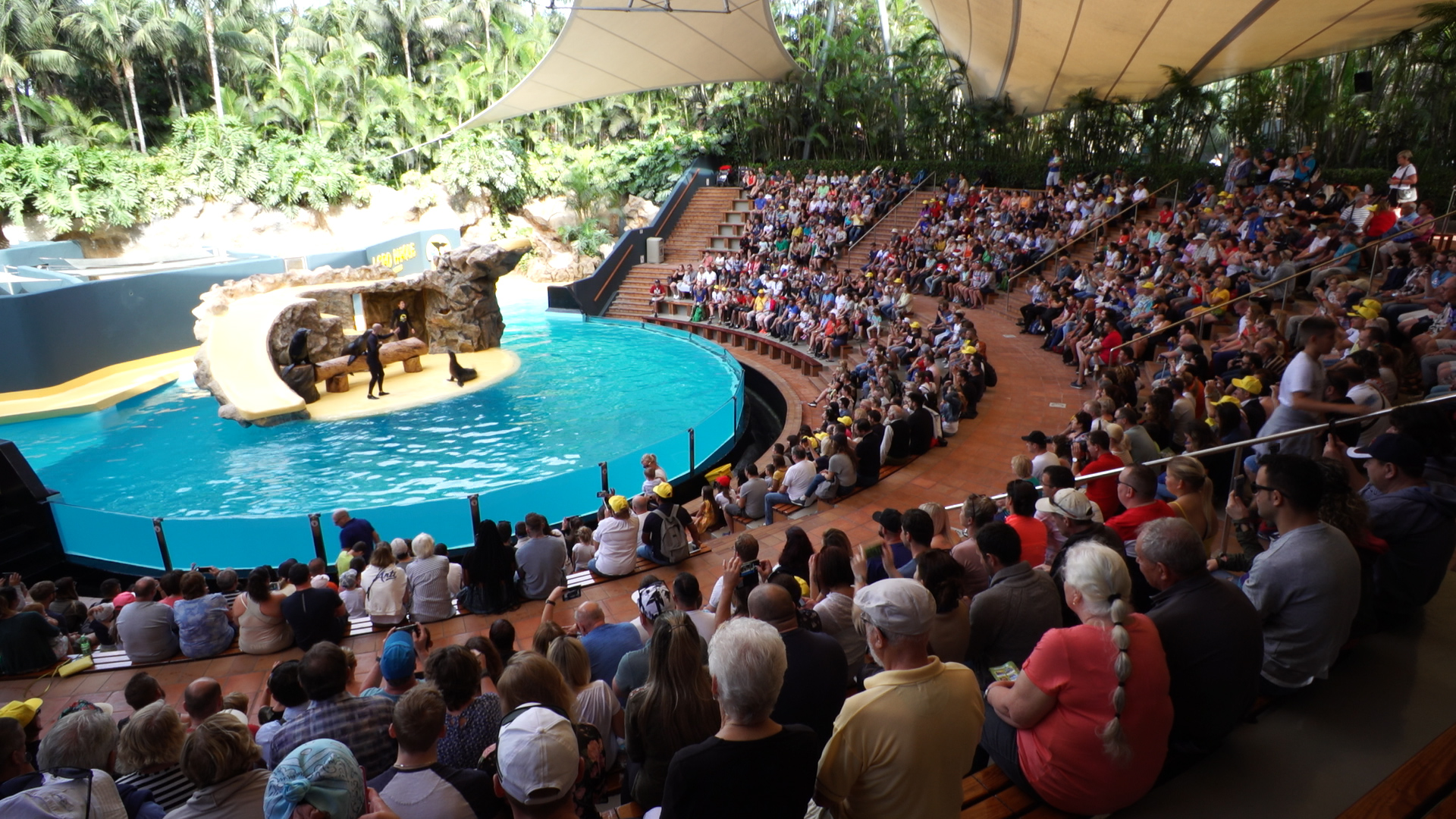 Loro Parque reopened the sea lions' exhibition to the public from last Sunday, December 1.  After six weeks of refurbishment, during which the installation has been completely renovated, visitors will once again be able to enjoy these majestic animals close up.
During the period in which the stadium has been closed, new doors have been installed, the quarantine and training areas for the sea lions have been modernised and a new log has been placed in the exhibition area.  All this will improve the welfare of the animals, which will henceforth coexist in a naturalised, modern and more transparent space.
This is in addition to an environment that was already highly secure and free of contamination thanks to the periodic carrying out of exhaustive analyses and different filtration methods, which keep the 700,000 litres of water in the installation in perfect condition.
In addition, the reforms will also benefit visitors, as the entire installation has been painted; seats, floors and gardens have been renovated; a new state-of-the-art audio system has been installed and new handrails have been placed at the ends of the stadium for easier access to the stands.
Thus, starting this weekend, the sea lions' presentations will resume at their regular times, bringing these animals in contact with the public using educational and conservation-conscious content, in line with Loro Parque's commitment to protecting the environment.