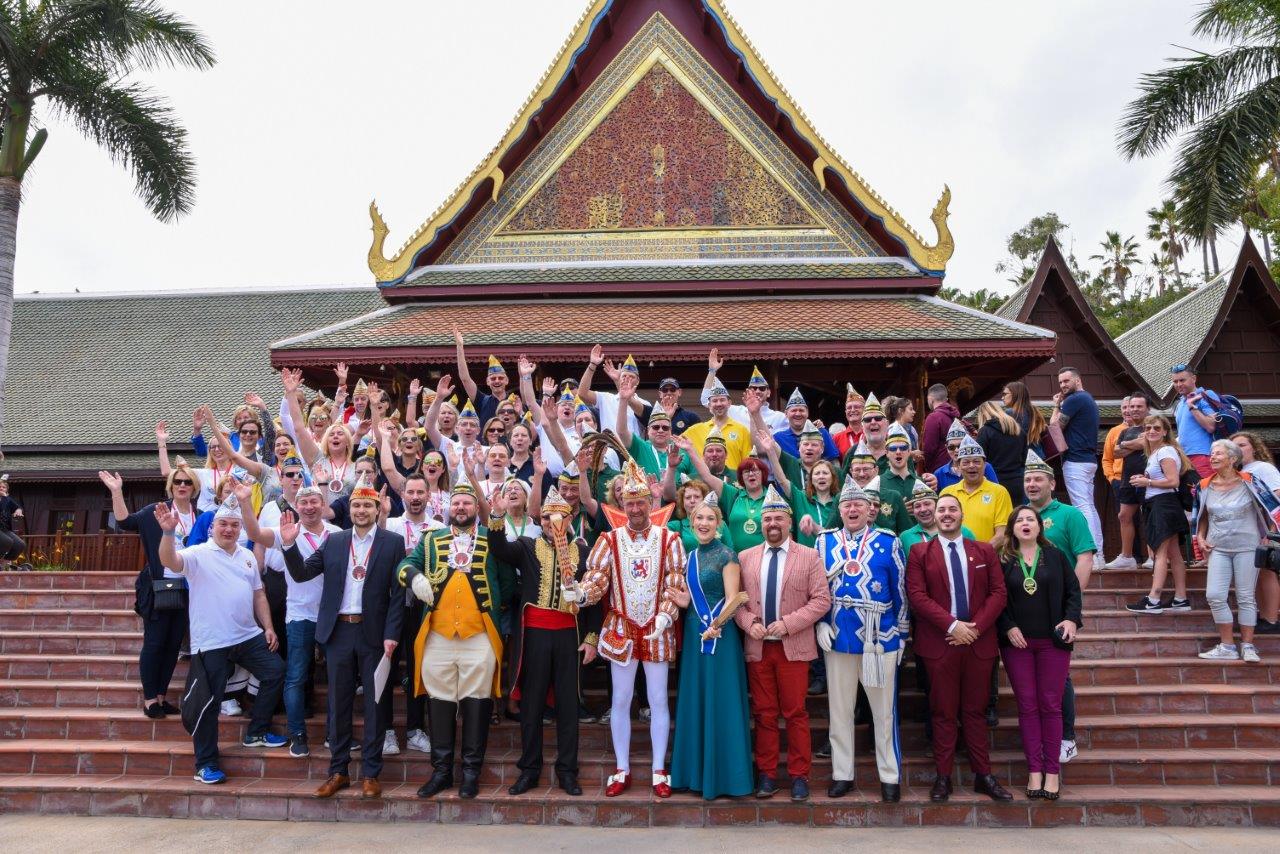 Loro Parque has opened its doors this week, and as it is usual since many years, to the Carnival delegations of the German cities of Duisburg, Vechta, Düsseldorf, Ehrengarde Düsseldorf, Bonn, Monchengladbach, Eschborn and Erkelenz. For more than four decades these groups have been a part of the Carnival in Puerto de la Cruz, and again this year they have filled this true animal embassy with color and joy.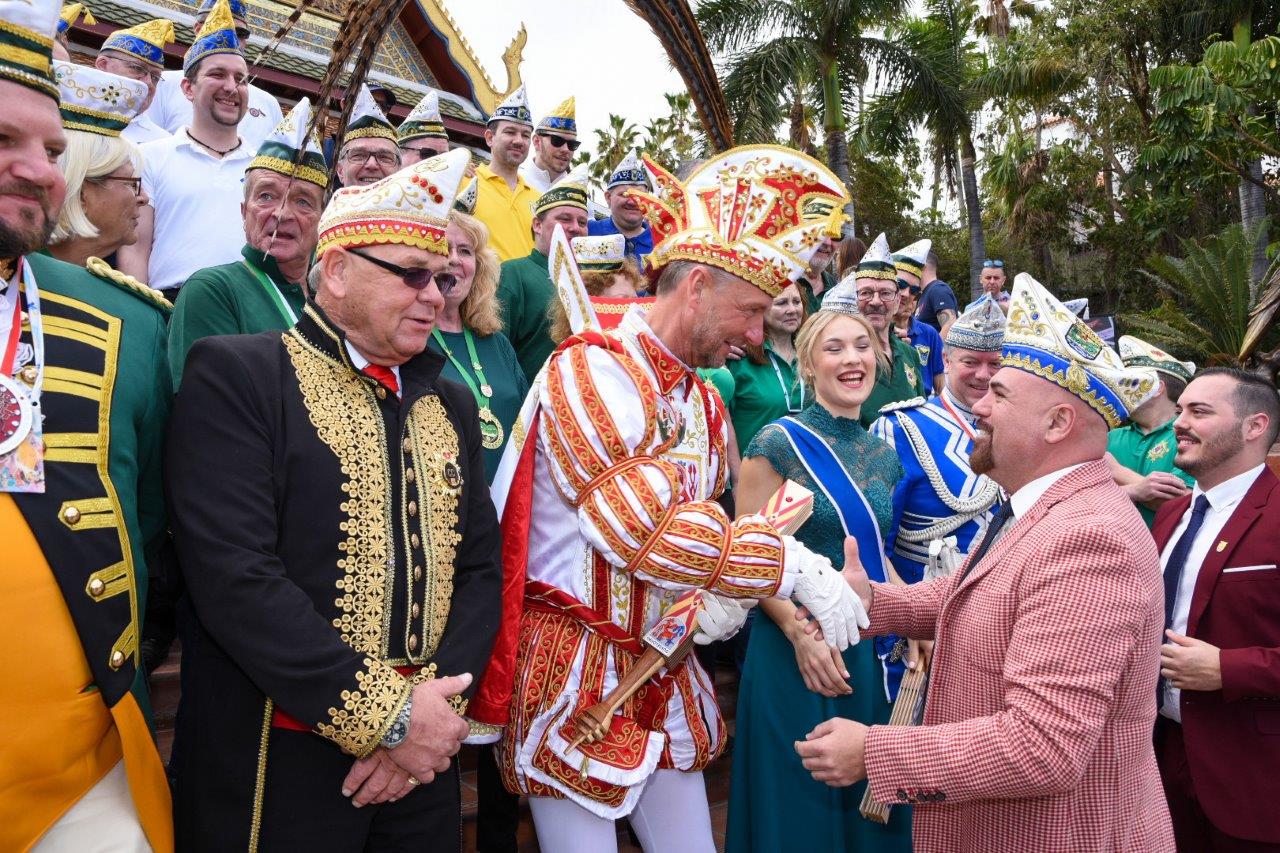 The Düsseldorf committee and the authorities of the Puerto de la Cruz City Hall, made up of more than 100 Carnival enthusiasts, enjoyed a first visit this Thursday, February 27, with a complete tour through the Park and shows of orcas and dolphins.
This long-awaited annual visit is possible thanks to the town twinning between Puerto de la Cruz and Düsseldorf, which allows for the exchange and promotion of one of the most popular carnivals in Europe among Canarian society.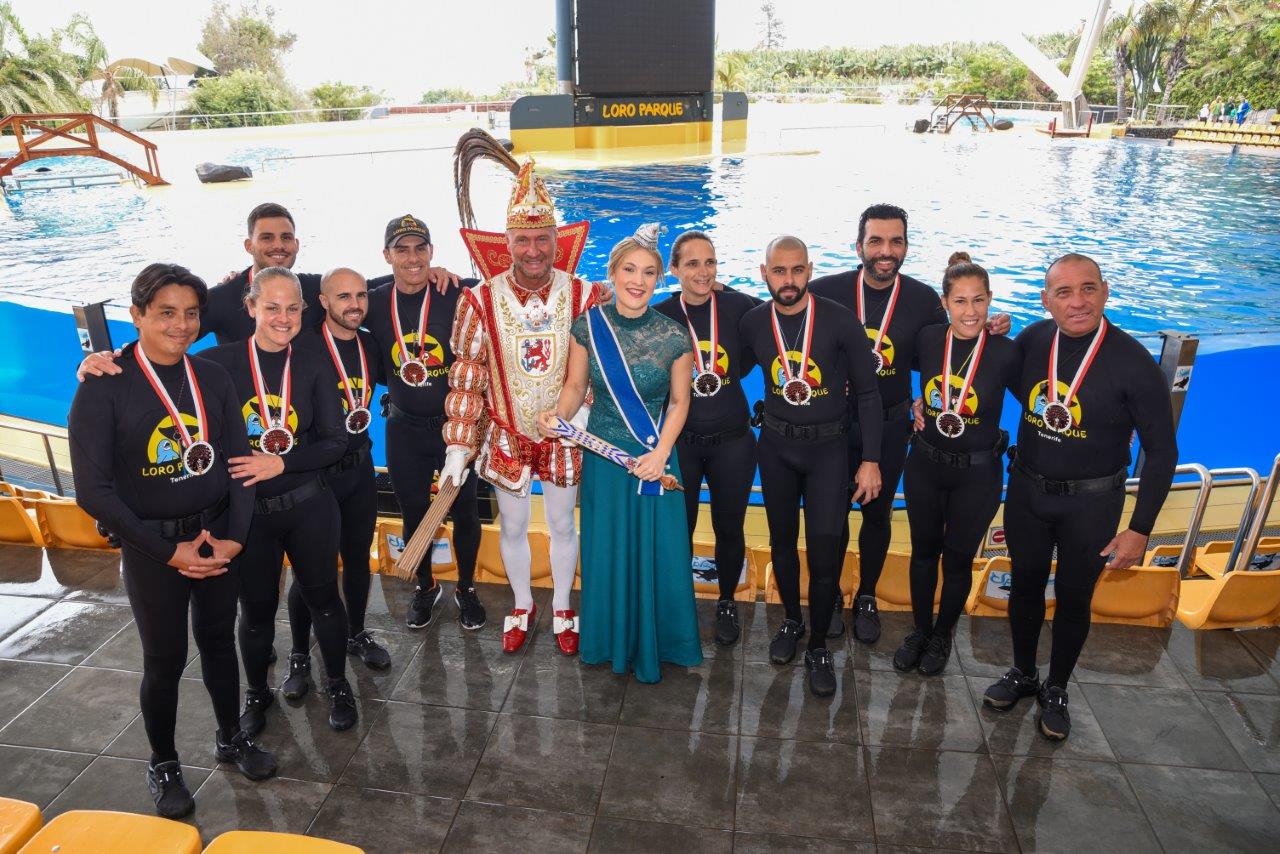 There is still one more day of fun left in the facilities of Loro Parque this Sunday, 1st March, when more Carnival delegations will come to bring a week of rhythm, color and tradition to a glorious closure in the municipality.