Loro Parque is the new home for a group of 7 chimpanzees Pan troglodytes, which was moved to its facilities under the instructios of CITES authority and in cooperation with the Department for the protection of nature of the Guardia Civil (Seprona) and the Ministry of Agriculture of the Canary Islands Government. This movement was also supported by the entity that previously housed this animals and in fulfillment of the zoo regulation, to ensure the welfare of the individuals and the unity of the family.
The group, consisting of one adult male, three females and its three youngs, was monitored during the transfer by an experienced team of keepers and veterinarians, which took care of the mammals extensively. Currently, the family is in very good conditions, including the recently born Young and since the arrival at the new enclosure, they began to discover the environment and interact normally.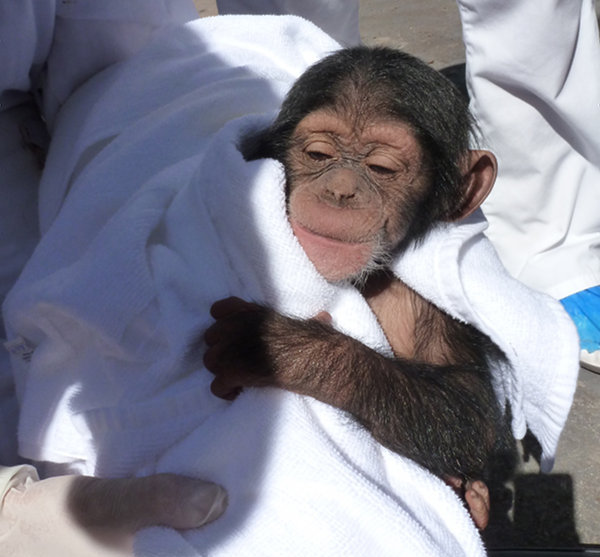 As soon as possible, this family will begin the integration process with the rest of the chimpanzees already homed in Loro Parque since the 80s, when they were seized from the streets of Puerto de la Cruz. In this sensen and to guarantee the quality of animal welfare, Loro Parque has realized several changes in its facilities by adding new termite mounds, waterfalls and trunks, with which the chimpanzees may evolve in an enriched environment.
This transfer to Loro Parque belongs to the spirit of collaboration that the park has maintained for years with the different competen authorities and the Customs Department, CATICE or SEPTRONA, to house rescued and seized animals of various species and contribute to the solution of the animal welfare problems.