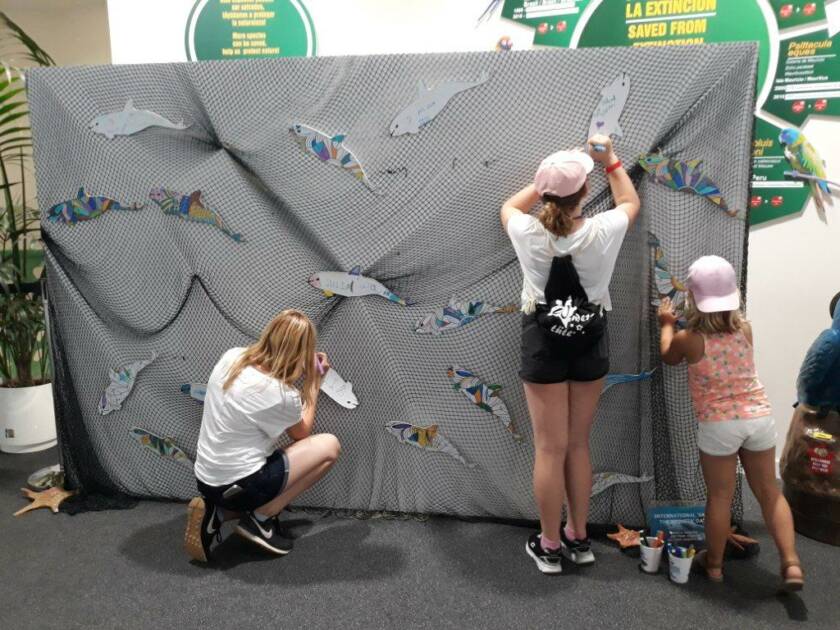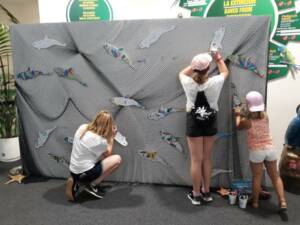 Loro Parque Foundation dedicated the weekend to raising awareness about the status of the vaquita, the world's most endangered cetacean, which is on the verge of extinction.  On the occasion of the celebration of the International Day to Save the Vaquita, the Foundation organised various activities in Animal Embassy – its headquarters in Loro Parque – which alerted Parque visitors to the imminent disappearance of the species.
The exhibition of a large net with 18 vaquitas hanging from it – the number estimated by the International Union for the Conservation of Nature that remain in the world – that visitors could paint and personalise as they passed through Animal Embassy, had a significant impact.  It was a graphic representation of the agonising situation faced by these cetaceans, which seem so difficult to save from extinction.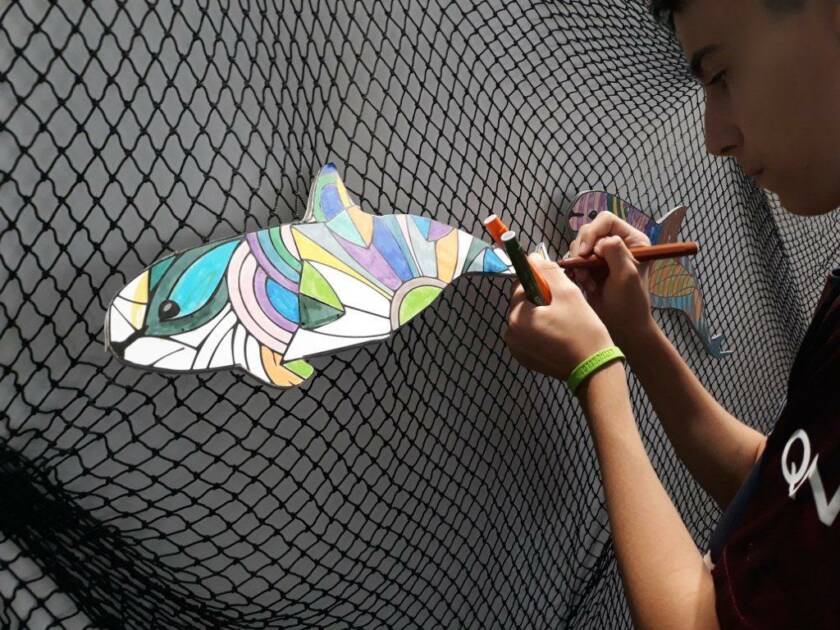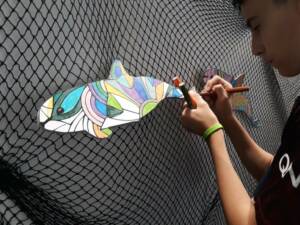 Also, as part of this campaign, the Loro Parque Foundation has joined the Alliance of Marine Mammal Parks and Aquariums (AMMPA) in distributing a video that gives a voice to the marine vaquitas and can be viewed at the following link: http://wildlensinc.org/wildlifespeaks/vaquitapsa/english.
Supporting a cause such as that of the vaquitas, both the Loro Parque Foundation and Loro Parque reiterate the importance of zoos and aquariums for the conservation of endangered species by creating a genetic reserve to ensure their survival.  In addition, they strengthen the importance of their role in increasing existing knowledge about the different species, because all the information that has been provided by the breeding of other cetaceans under human care could be applied, for example, to the vaquitas.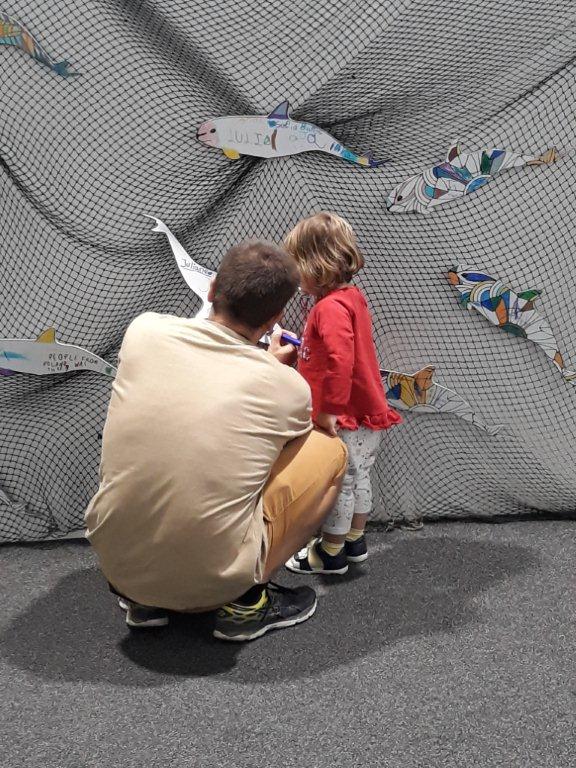 Although it may be too late to breed these cetaceans of the Gulf of California under human care, and thus avoid their extinction, their case should serve as an example for the future, to protect other species against this fatal outcome that, in the case of the vaquitas, seems imminent.
To learn more about the cause: http://vaquitafilm.com.