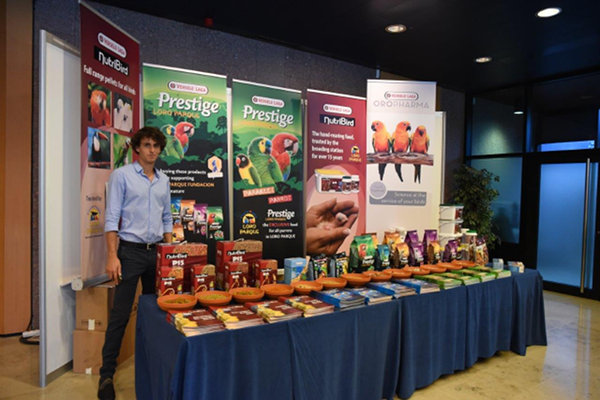 Versele-Laga and Loro Parque Fundación have agreed to extend and enhance their cooperation. That was announced during the International Parrot Convention in Puerto de la Cruz, Tenerife. More than 16 years ago, they joined forces, with a shared vision of nature conservation as starting point. Meanwhile, the connection between the non-profit association and the manufacturer of premium bird food is stronger than ever.
The Loro Parque Fundación cooperates with the famed Loro Parque animal and parrot wildlife park on Tenerife. The park houses the world's largest parrot and parakeet collection and was recently voted the best zoo in the world by TripAdvisor. They both have as mission to protect the animals and their natural habitat and to preserve it for future generations, in order to bring people closer to nature again.
In 2002, Versele-Laga and Loro Parque Fundación found eachother thanks to that shared vision of nature conservation. Through this partnership, the Loro Parque Fundación is able to rely on the needed financial resources to carry out its mission of actively helping to preserve endangered parrot species. This is expressed, for example, in educational programmes, sponsorship of various research projects and an own breeding station "La Vera".
The knowledge in terms of nutrition gained during these projects, is brought to the open market through the Prestige Premium mixtures of Versele-Laga. In this way, every bird lover can enjoy the developped expertise in terms of nutrition and support the Loro Parque Fundación at the same time. Thanks to this foundation, nine parrot species have already been saved from extinction, while for many other species the population in the wild has improved.
After 16 years of constructive cooperation, the connection between Loro Parque Fundación and Versele-Laga is stronger than ever. In the build-up to the ninth edition of the International Parrot Convention, it was also decided that the cooperation will be extended and furter developped in terms of nutritional studies, knowledge exchange and developments. This will result in an even beter protection and preservation of these unique birds.