This Saturday, 21st of May, Loro Parque opened its door for 25 students who are in their first year of studying veterinary medicine at the University of Las Palmas de Gran Canary and came to Tenerife to get to know the daily work of our professional veterinaries that guarantee the health of all animals in Loro Parque.
The visit was guided by Javier Almunia, the director of environmental affairs at Loro Parque Fundación. The students of veterinary medicine could visit the facilities of the best zoo in Europe and the 2nd best in world, according to TripAdvisor. At the same time they had the opportunity to talk to several authorities and caregivers that showed the students an insight of their work and answered their questions.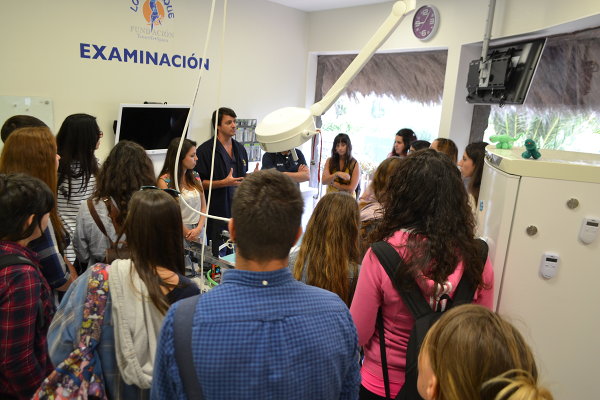 The students also learned about the health care of cetaceans, thanks to an interesting presentation of the trainers themselves who taught the students about techniques of positive reinforcement and how they accomplish a voluntary attendance of the dolphins and orcas in their daily medical check-ups.
Likewise the group visited the innovative technical rooms of the park where our filtrations plants warrant the best water quality for the animals, as well as the premises for feed preparation of individual feed quantity which is specific adjusted to the characteristics and needs of our animals. An accurate training and specific feeding reduces diseases and improves the well-being of animals.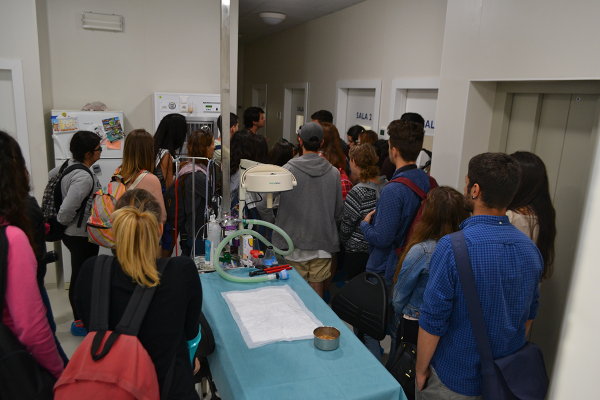 Planet Penguin, as one of the biggest penguin sanctuary worldwide, was also part of the visit of the prospective veterinaries. It's an impressing facility that the students surprised with the various and curious kind of these smart animals which live in the exhibition of Loro Parque.
During the whole day the students showed interest and enthusiasm, especially at Animal Embassy, one of the most emotional zones at Loro Parque and Loro Parque Fundación. In this special embassy they saw the baby-station for the hand-rearing of birds and the more than 130 projects of the foundation for the protection of biodiversity and natural habitations, spread over the whole world. Since the founding of the non-governmental organization in 1994 already more than 16 million US$ are invested in its conservation actions.
Loro Parque is delighted by the visit of the students and wishes all the best for their further studies of veterinary medicine.