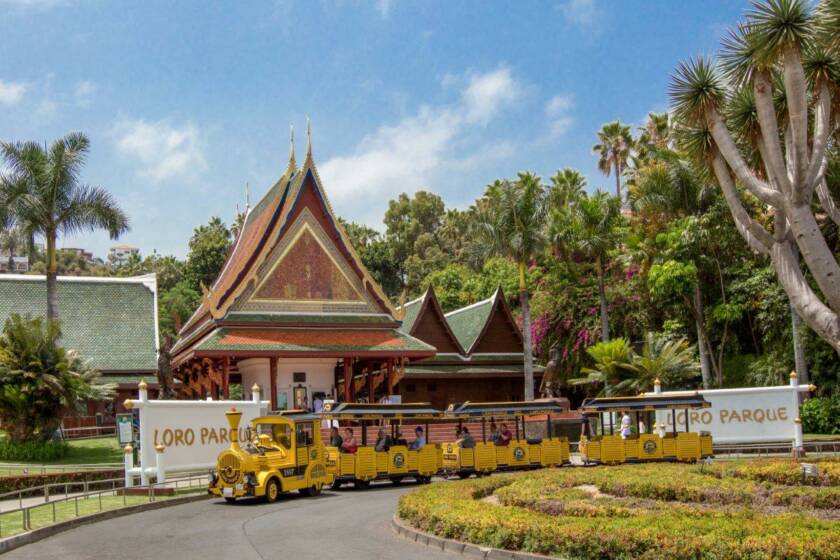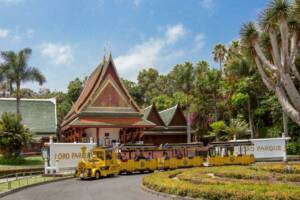 December is the month to close the annual balance, and Loro Parque closes 2017 with a very positive one: the TripAdvisor award for the best zoo in the world, the luxury inauguration of a new exhibit with the arrival of three Angola Lions and the opening of the aquarium Poema del Mar this past Sunday the 17th, the date of its 45th anniversary.  An overview of this year's calendar shows that its work and daily efforts for the conservation of nature have paid off.
An important factor in this matter is the number of distinctions and awards the Park has received throughout 2017. In addition to having been named the best zoo on the planet, it has obtained the animal welfare certification for all its animals granted by the prestigious American Humane Association – being the first zoo in Europe to acquire it – as well as the certificate of the independent auditor Global Spirit, which recognizes 100% compliance with the requirements established by the animal welfare standards set by the British Association of Tour Operators and Travel Agents (ABTA), which counts with the participation of world leaders such as Thomas Cook or TUI UK.
Another indicator, reason for continuous joys for the family of Loro Parque, has been the 'baby-boom' that has taken place in the last twelve months: chimpanzees, capybaras, otters, sea lions, sharks, parrots or penguins are some of the species that have been raised in the Park. Especially curious was the case of the great-grandson of Geisha, the most famous female king penguin of Planet Penguin, and also very endearing was the arrival of the chimp baby Happy, which filled the entire family with joy on the Happiness Day. The arrival of the Tasmanian yellow-tailed black-cockatoo chicks was quite a milestone, as it was the first time that they were reproduced in Europe.
This explosion of births confirms the state of well-being in which animals are found in their facilities, and strengthens the commitment to their protection and conservation, thus demonstrating the success of their breeding system, framed in a philosophy that has turned Loro Parque into a true embassy for wild animals.
And also in the field of new additions, a highlight was the arrival of three African lions of the subspecies "lion of Angola", from zoos of France and Lisbon. Its exhibition in Loro Parque, named Lion's Kingdom, is a unique space that perfectly recreates its natural habitat, with a lake so they can cool off, a rock promontory where to rest in the sun and even several dragon trees, an emblematic tree of the Canary Islands.
To finish off the year, on December 17th, Loro Parque celebrated the opening ceremony of the aquarium Poema del Mar, which reinforces its commitment to the conservation of nature as a continuum without borders. This project appears as a new chance to develop an important environmental labour, now focused on the biodiversity of oceans, seas and rivers of the Planet Earth.