A trip is a present that is always welcomed — but sometimes we run into issues of inconvenience. The typical: the dates do not match your schedule, or it is a long journey with many flight hours, or they lose your luggage.
Don't worry — this is what we are for! We love to offer you solutions. On this Father's Day, we want you to gift him something special: a unique journey to some of world's most unusual places.
Don't believe it? Read on and discover our proposals for your father and you to get the most of your adventurous spirit next 19th March! For laggard readers, attention: this Father's Day is on Saturday, so there are no excuses ;).
A trip through Nature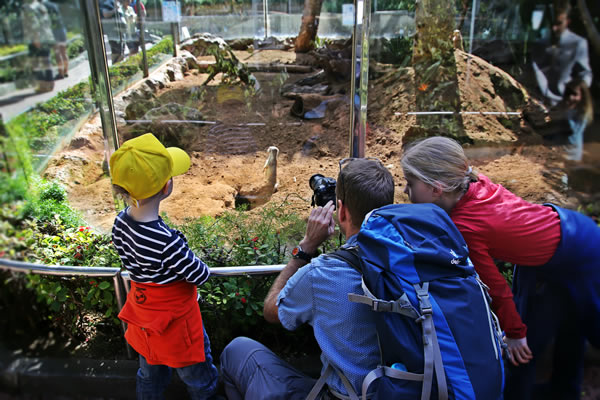 This proposal is perfect for nature lovers. Loro Parque is the second best zoo in the world – that is what thousands of positive reviews on TripAdvisor say – and the #1 in Europe. Here, you will discover fascinating animal species from all over the world, as well as unique plants and trees.
In Loro Parque, Father's Day will be high-flying thanks to our free flight exhibitions, as Katandra Treetops and other aviaries where macaws, parrots, cockatoos and emus will make you feel like you are in an exotic place, like Australia and South America.
You will also dive into the Ocean's Secrets with our Aquarium, a place to discover sharks, fishes and marine plants that lurk in the depths. Don't miss AquaViva to enjoy the breathtaking underwater spectacle of hundreds of fluorescent and multicolour jellyfishes, in company of both white- and blacktip reef sharks.
In addition, you'll travel to some of coldest places on Earth with Planet Penguin — it will make you feel like explorers arriving to the Argentinian Patagonia or the Antarctic. A landscape full of contrasts compared to our Jungle Ara, whose lush vegetation will connect you to Nature.
As if that wasn't great enough, you'll have time to repeat a trip and even go to the movies! When entering and leaving Loro Parque, you will be transported to a traditional Thai village at Pueblo Thai. Although you will not want to miss the animation film Rio version made in exclusive for Loro Parque before you leave.
If you want to feel and share our passion for nature, we encourage you to go to Animal Embassy to learn about the labour we do through our non-profit organisation, Loro Parque Fundación. There, you will discover all the actions carried out during over twenty years in more than thirty countries, and how we have helped to protect, conserve and reintroduce many endangered species into their natural habitats… And we're continue with this important work!
A trip to Thailand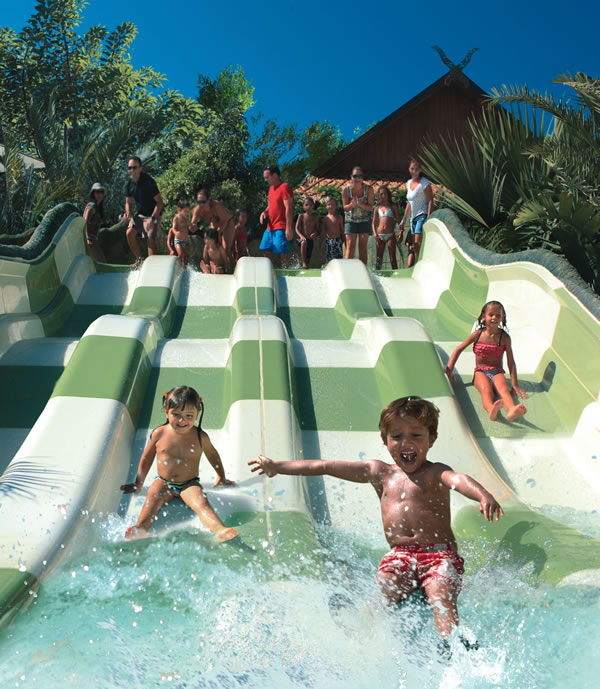 If you enjoy the Thai feel that you experience when you are in Pueblo Thai, you will love Siam Park for sure. Located in the south of Tenerife, it is the best water park in the World according to Trip Advisor, avoiding travelling more than eleven thousand kilometres between the Canary Islands and this exotic country to enjoy the largest Thai village outside Thailand. We are also convinced that coming to Siam Park on Father's Day is an amazing idea, either to relax or to feel an adrenaline rush – but always having fun with family.
If you fancy a bit of relaxation as you start your visit – or in between attractions -, Mai Thai River is the best choice: a nice water ride surrounded by striking vegetation like in Southeast Asia. You can also visit the traditional Thai market or say hello to sea lions that will greet you when entering Siam Park. But don't get sleepy from all this relax! There's too much action ahead!
Many of Siam Park attractions are also perfect for families: endless slides at Naga Racer, curves at Jungle Snake or water streams that defy gravity at The Giant or Sawasdee… Some require a minimum height and you can consult this information on our webpage, but we have created fun even for the youngest in Lost City – a city built for them especially.
We also have the largest artificial wave worldwide in our The Wave Palace. They are so large that you can even surf them!
And for those parents and kids who dare to try out a little more adrenaline, Siam Park offers many more attractions: feel like Indiana Jones at Mekong Rapids, experience absolute verticality at Tower of Power and try out our Dragon, or a trip through The Volcano. You can also enjoy on a real water coaster with Singha and its 14 direction changes that an unprecedented speed of 18 m per second going downhill and 6 m per second going uphill, thanks to the unique water propulsion system.
There is more yet, since you can also rent a private cabin to celebrate Father's Day in style. Our cabañas can accommodate up to six persons and include many amenities like refrigerator or television – ideal for a pleasant family time before embarking on adventure with Siam Park attractions.
A trip to the United States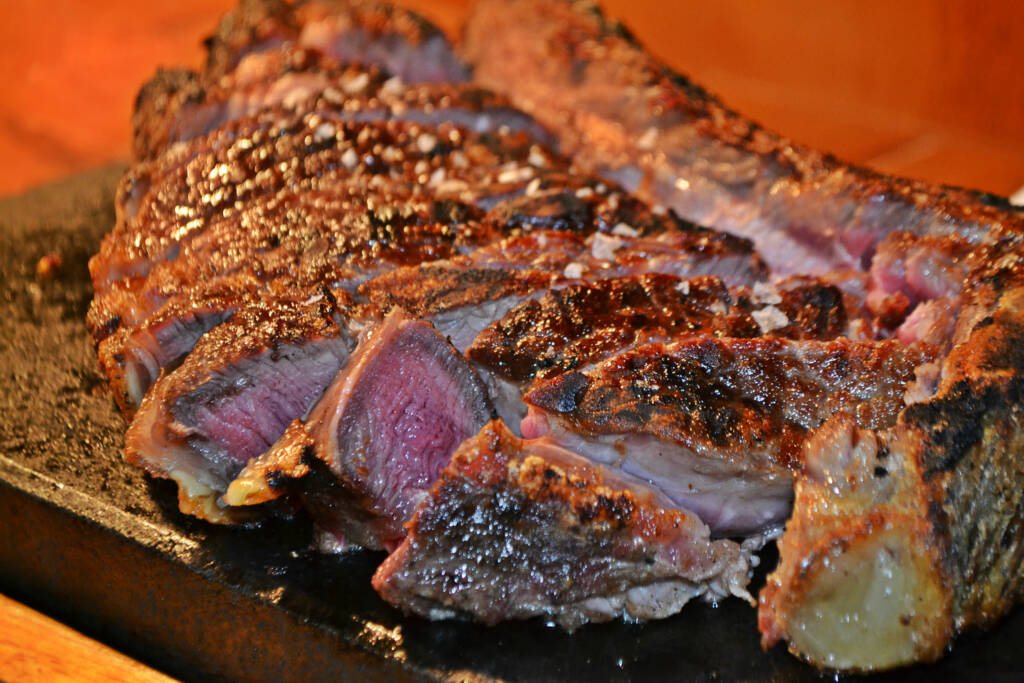 Thankfully, Father's Day is on weekend this year so we can count on Sunday, too. If your father and you are meat lovers, we have a third proposal that you simply can't refuse. Brunelli's, inspired in authentic American steakhouses, is a unique place where to enjoy all the nuances of meat taste in an exceptional setting.
What makes it so special? We will tell you if you promise to tell us which one you leave us a comment telling us which one you liked the most. Deal?
First, we select meats based on its superior quality or specific origin, and take them through a maturation process under controlled conditions of temperature and humidity during 28 days. This allows the meat to age progressively, acquiring an exceptional taste.
Celebrate Father's Day by re-discovering traditional tastes like the steak or sirloin. You can also dare with best national and international meats such as Iberian pork chops or lamb chops from New Zealand. If you like French gastronomy, you will love our chateaubriand and entrecôtes; and if you rather want something more American, do not hesitate and try our T-bone steak.
For those who prefer to enjoy different tastes, we also have entrees with vegetables from the garden and fresh fish from the market. If you want, you can check our menu and pick the perfect Father's Day lunch or dinner.
Can you imagine enjoying a special day while enjoying these fantastic sea views? Yes, you guessed right! This is another thing that makes Brunelli's an ideal place to celebrate Father's Day. By the way, the sea-view window goes down until it disappears completely and you can enjoy listening to the sea. Unique, isn't it?
The Southbend oven is one of our jewels. Manufactured in the United States, it can reach the temperature of up to 800º Celsius. It roasts beef meat in a way that it gets a texture that no other restaurant in the Canary Islands can offer. At this high temperature, meat pores close faster than conventional roast, getting juicy, tender and exceptionally tasty.
There are much more surprises waiting for you, but you know what our offers are. On this 19th March coming, do not hesitate and take your father on a round-the-world trip with Loro Parque, Siam Park and Brunelli's. We are waiting for you!