This morning, Thursday 22 April, Wolfgang Kiessling announced at a press conference that, after more than 13 months of forced closure due to the health crisis caused by COVID-19, Loro Parque will reopen its doors with great enthusiasm this Saturday, 1 May. From Thursday, 29 April, all those who had purchased an annual card and were unable to use it during 2020 will be able to visit the park again.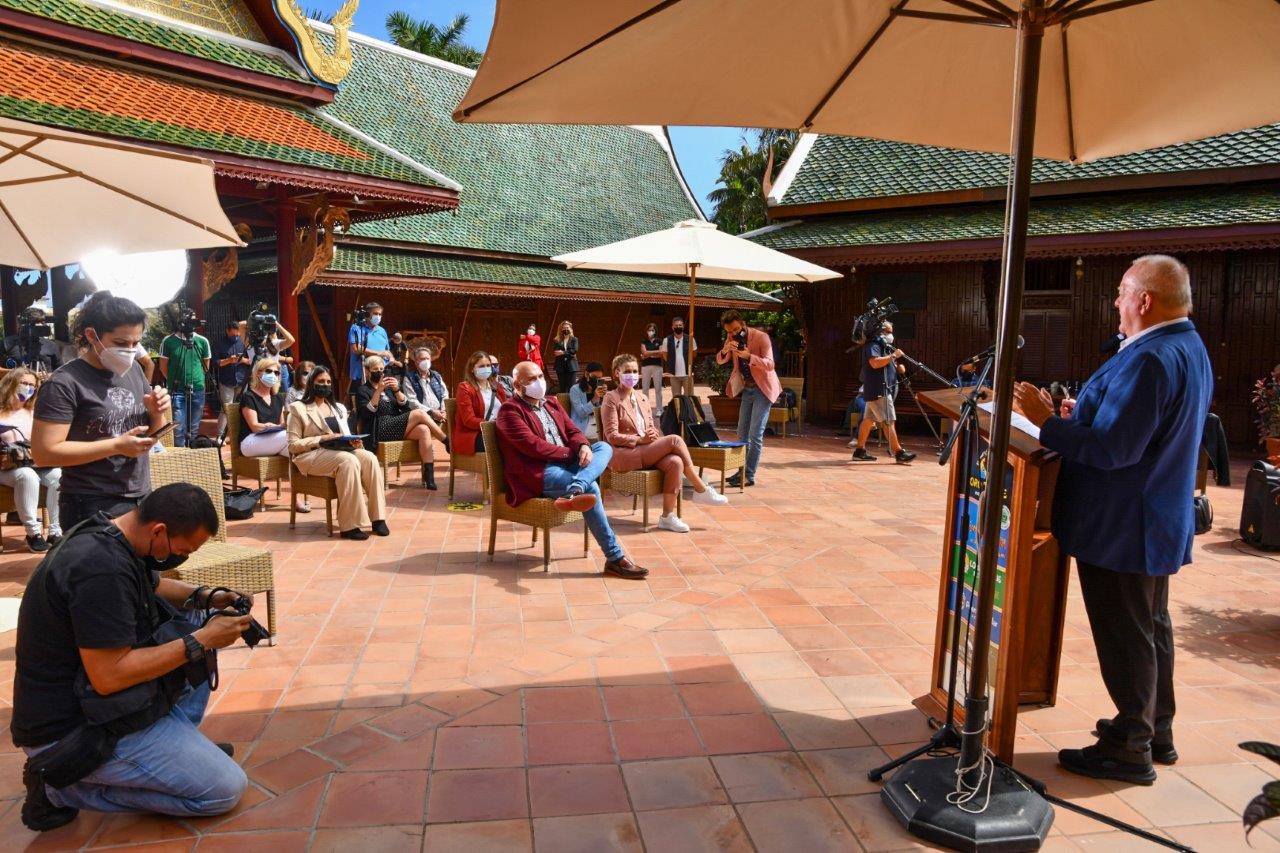 The president of Loro Parque wanted to emphasise how difficult the last year has been, but he assured that, despite the circumstances, they have continued with their commitment to animal welfare, caring for the more than 40,000 animals under their care. In addition, he said that many facilities have been renovated, new spaces have been created and the lush gardens and green spaces have been arranged, as well as new presentations have been developed and prepared, "with clear educational purposes and a true reflection of the love and bond we have with the animals".
He also dedicated a few words to his Foundation, which has not stopped its activity for a second. Despite the terrible economic impact of the pandemic, the Loro Parque Fundación has not only maintained its commitment to conservation by dedicating 1.3 million dollars to 53 nature conservation projects, but has also made enormous efforts to continue its work.
As of 1 May, the Company will allow the use of all tickets that were purchased before the state of emergency was declared, to which it has granted indefinite validity, and will extend the validity of all annual cards. The Exclusive Day Tour and Exclusive Sunset Tour will also continue to be available, unique experiences that also allow you to enjoy an incredible culinary experience at Brunelli's Steakhouse.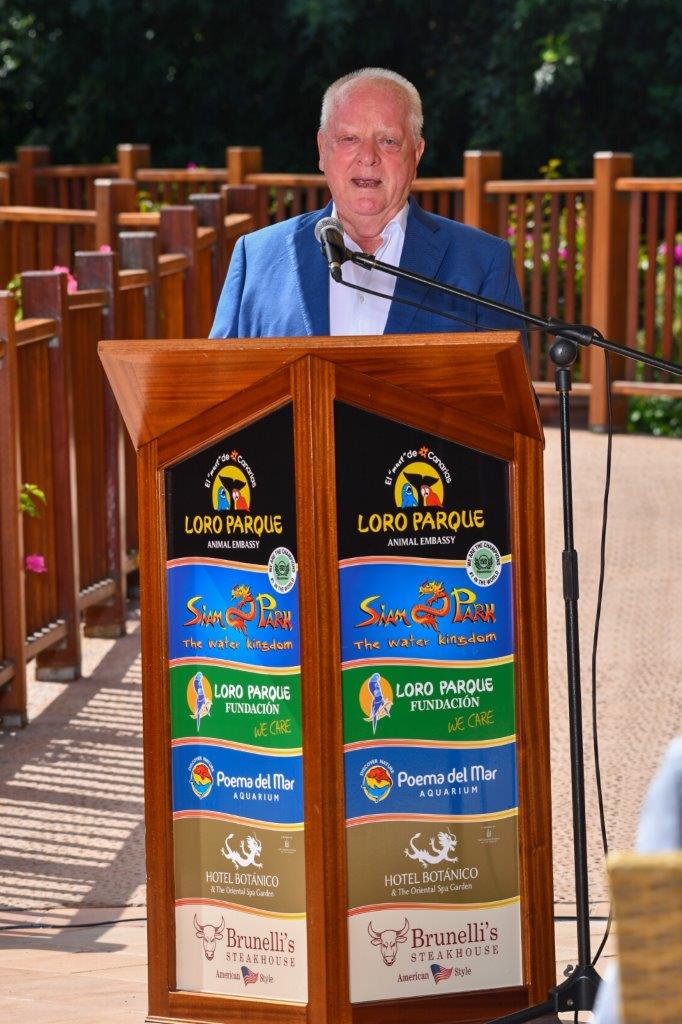 Loro Parque, an impressive animal Embassy
Loro Parque is an impressive animal embassy that offers the unique experience of seeing wildlife like never before, with species and ecosystems from all five continents, from the lush Amazon rainforest to the cold landscapes of Antarctica. Visitors will be able to discover the wonders and splendid beauty of the natural world without having to travel to all these corners of the planet. And they will be able to do so from close quarters, but with all the necessary safety measures in place.
Among its main attractions are the impressive and educational shows with orcas and dolphins, as well as the legendary Loro Show, the majestic Katanga Lions, gorillas, pygmy hippos, penguins… or the largest and most species-rich parrot reserve in the world.
Also noteworthy are the novelties of the last year, because life has continued at Loro Parque despite COVID-19. Many births have taken place since March, including a ring-tailed lemur, two emperor tamarin twins, a litter of rays and several zebra sharks.
Loro Parque Fundación, commitment to conservation despite the economic impact of COVID-19
Despite the terrible economic impact generated by COVID-19, Loro Parque Fundación has maintained its commitment to conservation by dedicating 1.3 million dollars to 53 nature conservation projects, which will be carried out this year on five continents.
Since its creation in 1994, the Foundation has invested almost 23 million dollars in more than 200 projects on five continents, saving 10 parrot species from extinction. It is also involved in recovery, reproduction and reintroduction of species in their natural environment, such as several Lear's Macaws already flying in Brazil, and in important projects for the protection of the marine environment, such as CanBIO, which studies the effects of climate change, ocean acidification and underwater noise in the sea. This work is the perfect example of the role of animal embassies, such as Loro Parque, in the protection and conservation of nature.
Opening days and hours: Thursday to Monday, from 9:30 a.m. to 5:30 p.m