This afternoon, Friday 7 May, the President of the Canary Islands, Ángel Víctor Torres, visited the Loro Parque facilities, which recently opened its doors after more than 13 months of closure due to the coronavirus. He was accompanied by the Regional Minister for Ecological Transition, Fight against Climate Change and Territorial Planning, José Antonio Valbuena, as well as other members of the regional government.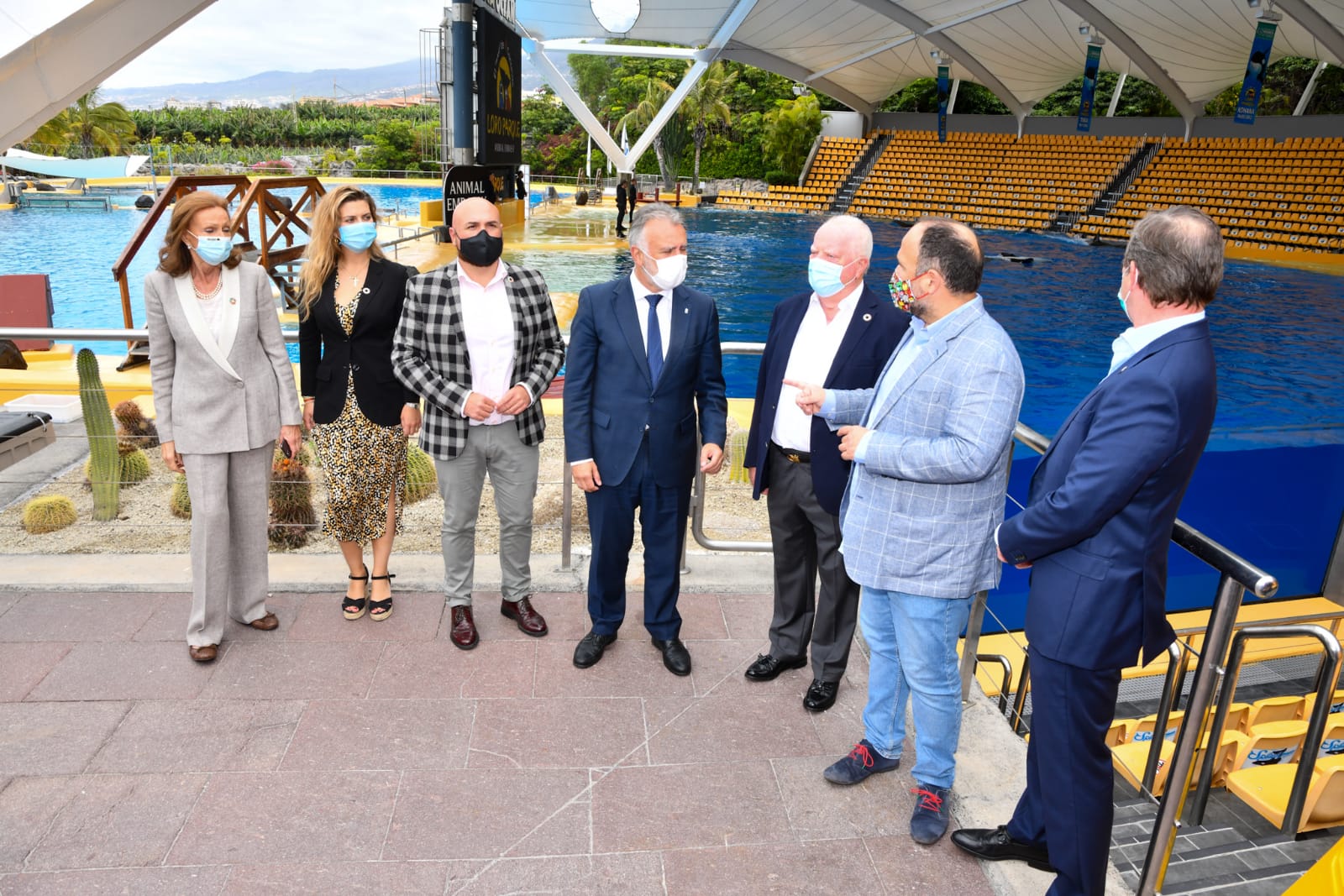 During the tour, they were guided by the president of Loro Parque, Wolfgang Kiessling, and the vice-president, Christoph Kiessling, and, accompanied by the press, they were able to see first-hand the excellence of the exhibitions and the exuberance of the vegetation, which is lusher and more vibrant than ever. During their tour, tourists and locals also visited and enjoyed the wonders of the wildlife that lives in the zoo of Puerto de la Cruz.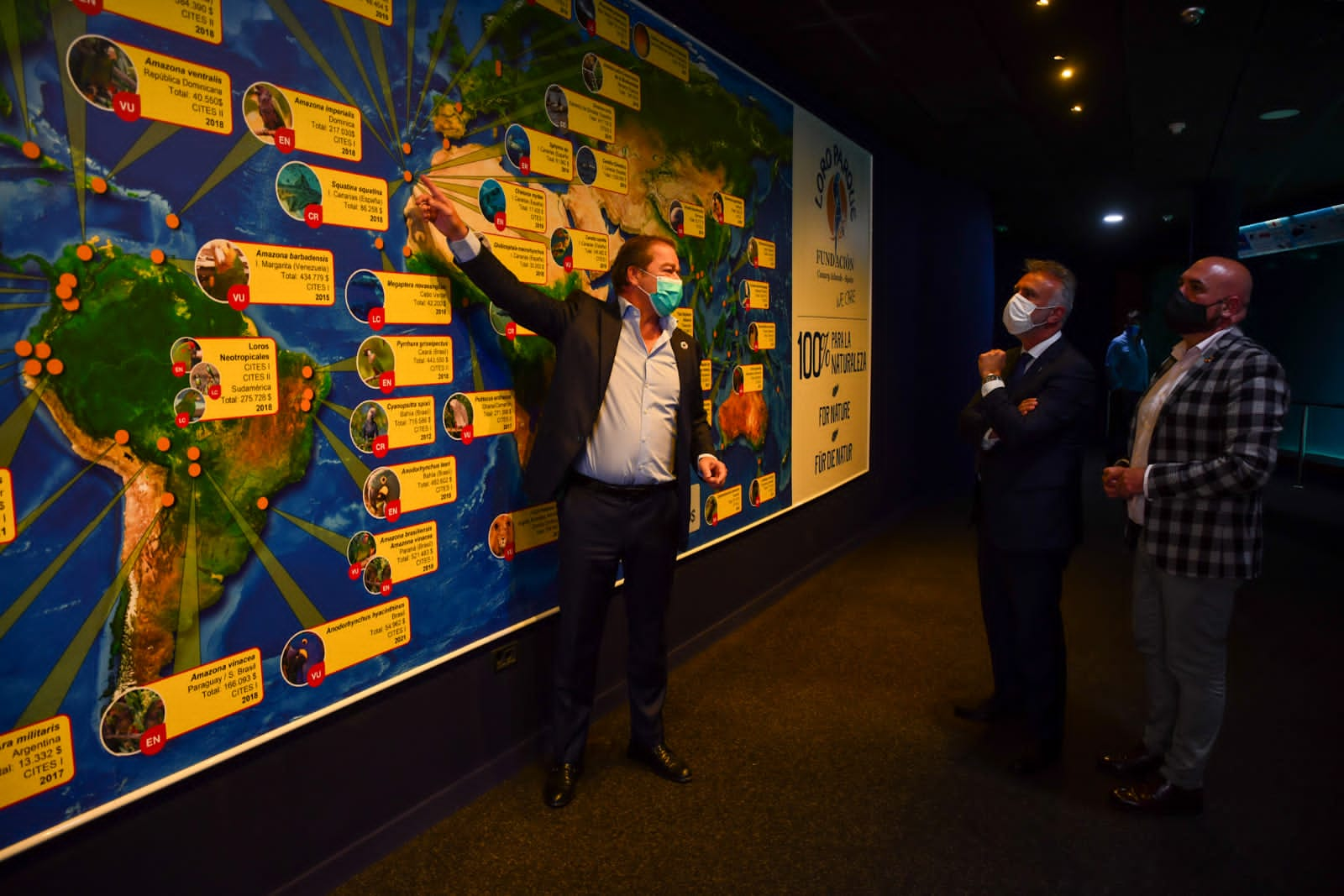 "This visit is of immense importance, it gives us a lot of prestige," said Wolfgang Kiessling, who told the media that the reopening was very well accepted. "We are happy, and so are the animals, who are happy that visitors are returning," he said.
For his part, Torres said that "Loro Parque is a symbol of the recovery of the Canary Islands" and acknowledged that the Kiessling family had reopened even before more tourists are arriving. "They do it because they are convinced that we are going to recover tourism soon and that people from all over the world will visit us," he said, expressing how delighted he is with this news.