Loro Parque opened a new exhibit for the ring-tailed lemurs today, Friday 17 December, which have now moved to a new area near the African setting of the Lion Kingdom. Visitors to the event, which coincided with the park's 49th anniversary, also enjoyed the new Imagine dolphin exhibit and a message from the Bishop of Tenerife, all in a magical festive atmosphere just before Christmas.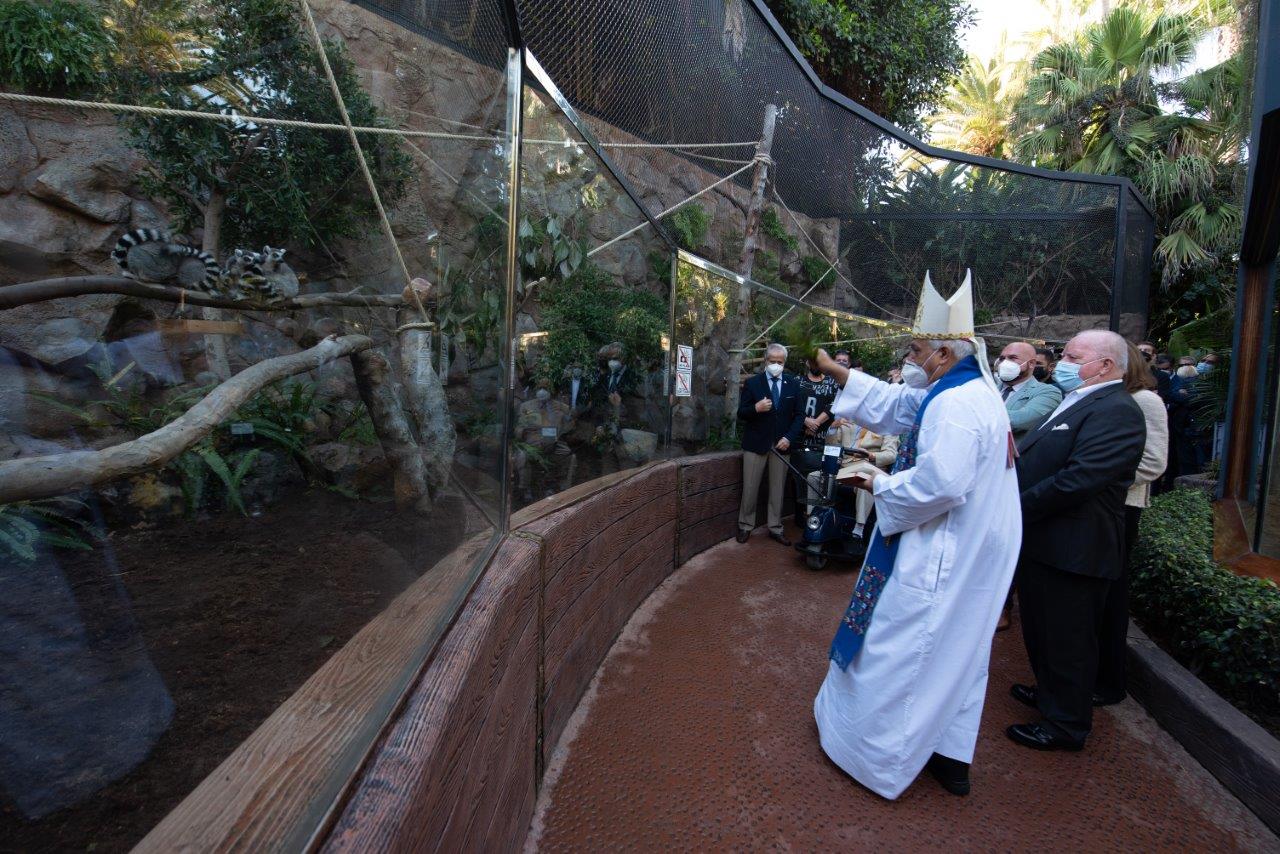 The event was attended by Marco González, Mayor of Puerto de la Cruz, Bernardo Álvarez, Bishop of Tenerife, Wolfgang Kiessling, President of Loro Parque, Christoph Kiessling, Vice President, and Cybell Kiessling, Administrative Director. In addition, dozens of political and civil authorities, business representatives and friends of Loro Parque gathered to take the necessary health measures to prevent the spread of COVID-19.
During the event, those present were able to visit the new facility, which was designed with Loro Parque's philosophy of continuous commitment to animal welfare in mind. Thus, this new environment is ideal for this species, as it has tall trees like in open forests, horizontal trunks through which they can move and jump, and rocks on the ground where they can rest and sunbathe.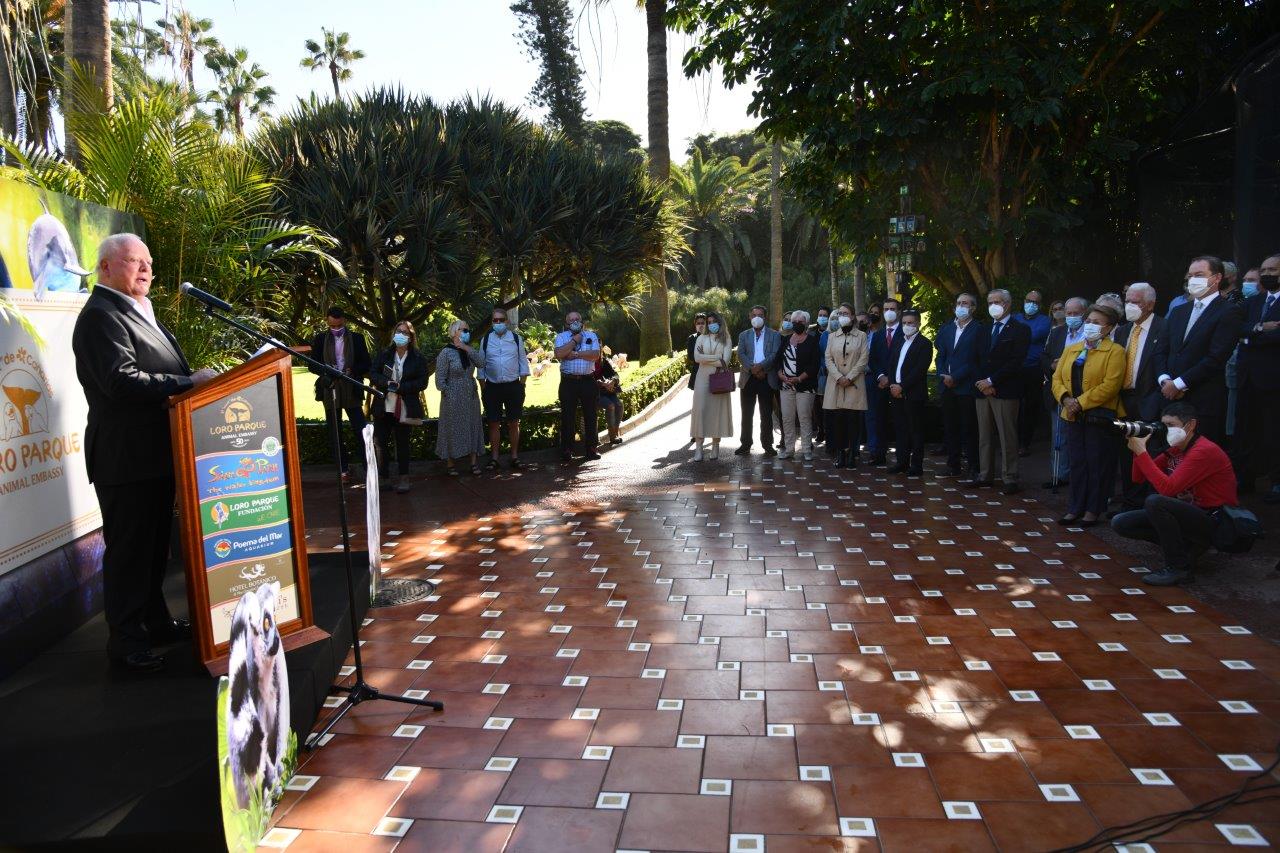 In addition, the new dolphin presentation "Imagine" surprised all participants with its high educational content and its ability to entertain visitors while providing valuable knowledge about the animals, their welfare and their situation in nature.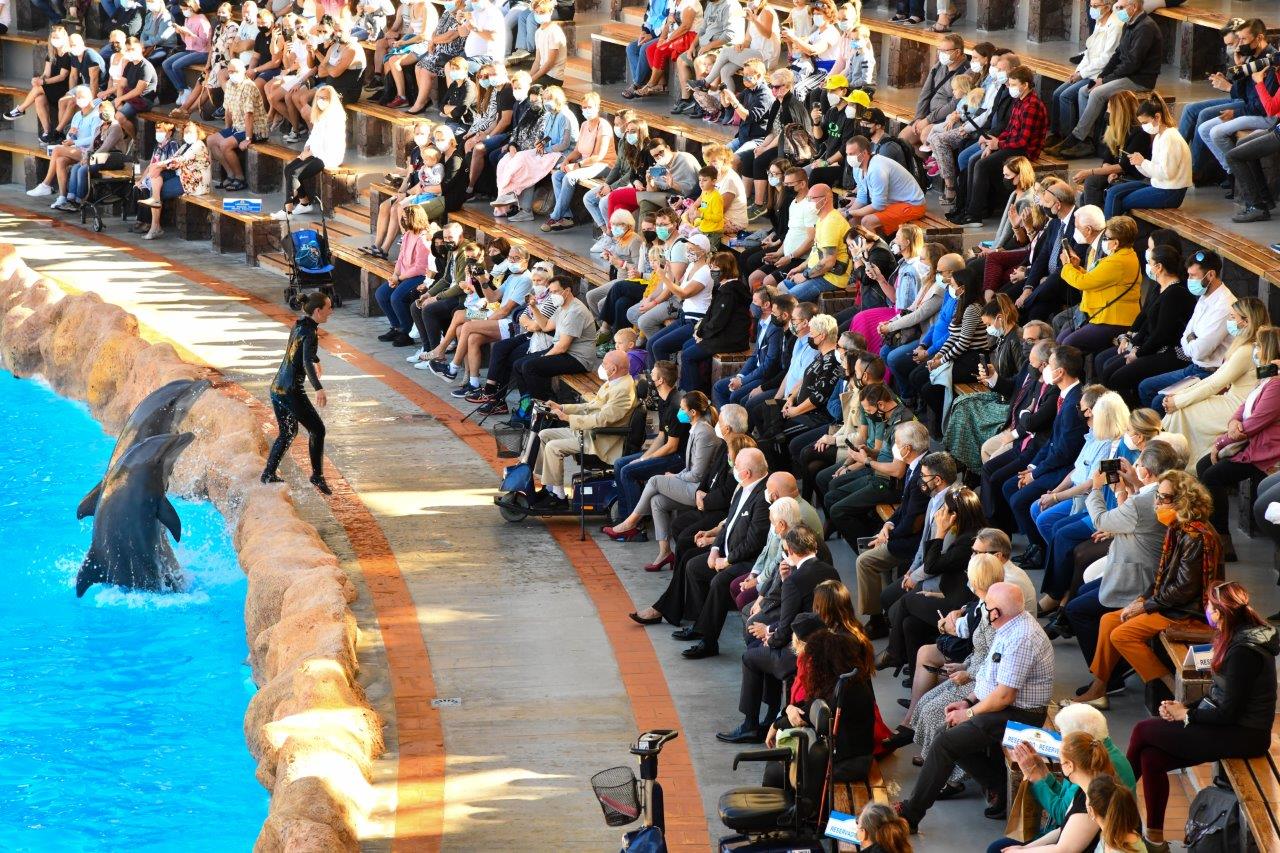 Loro Parque celebrates its 49th anniversary
The event coincided with the 49th anniversary of Loro Parque, which opened its doors in 1972 with just 25 workers, 150 parrots and a space of 13,000 square metres. From
then until today, and after a trajectory of many challenges, the Park has become one of the most respected zoological institutions in the world, both for its beauty, the excellence of its facilities and its absolute respect for nature.