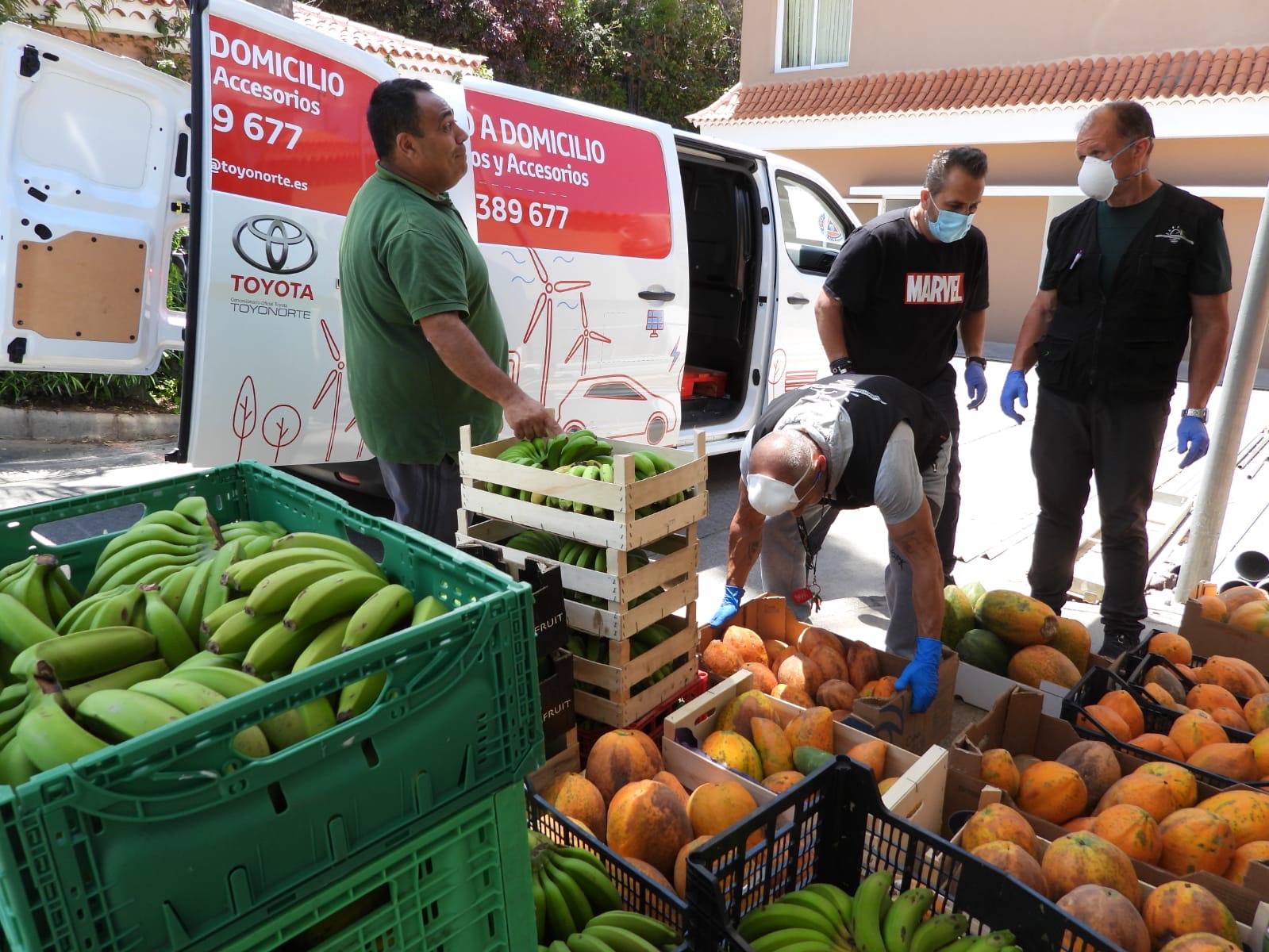 Loro Parque made a donation of bananas and papayas from its own organic farms to the foundation Fundación Canaria José Luis Montesinos. Thus he strengthens its commitment to the local society on the island, even in these difficult times. The association picked up the fruits in the Loro Parque and brought them to their own installation. From there they will be spread among people in need.
The zoological garden in Puerto de la Cruz grows since a long time its own fruits and vegetables on an organic way, in order to supply their animals and even its own restaurants. Since 2018 the farms are registered at Instituto Canario de Calidad Agroalimentaria (ICCA), Canarian Institute of food quality, which guarantees the safety, reliability and quality of all its products.
Since the beginning of the health crisis caused by COVID-19, the park wants to thank all staff for their commitment, ensuring the animal welfare even behind closed doors, by offering them fruits and vegetables from their own garden. Now Loro Parque takes a further step by offering it also to the Fundación Canaria José Luis Montesinos.