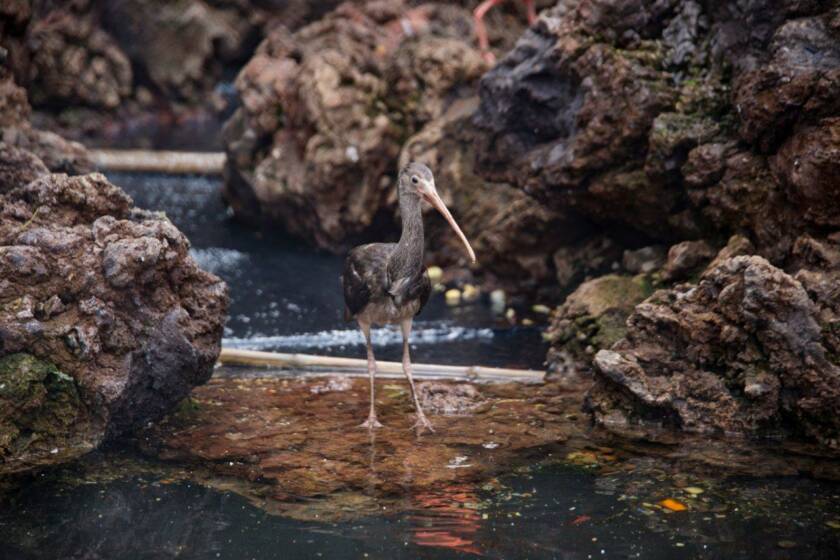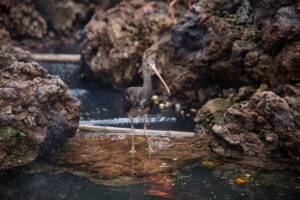 Loro Parque has recently celebrated two new births at its sumptuous South American aviaries. On this occasion, two Scarlet Ibis chicks have brought joy to the entire team of the park with their vibrant, reddish feathers.
It is the first time that this species, original of South America, has bred in the park. The entire process has developed naturally which demonstrates that the environment created for them is optimal and that they can express their natural behaviour in the spacious, innovative aviaries, which they share with different other species of the same geographic origin.
The gestation process of the Scarlet Ibis, scientifically known as Eudocimus ruber, lasts 23 days. A chick hatches covered in black down that later develops into reddish feathers. After about a year and a half, the hatchlings obtain scarlet red plumage. The bright colour is an effect that is produced by a special pigment that the birds receive by ingesting small crustaceans, which form their principal source of nutrition.
While they are still hatchlings, they maintain darker feathers and look quite different from the adult specimen. This serves them as a perfect camouflage that protects them from the numerous predators. The visitors of Loro Parque are able to observe how the new hatchlings are evolving, growing and gradually developing the colourful feathers.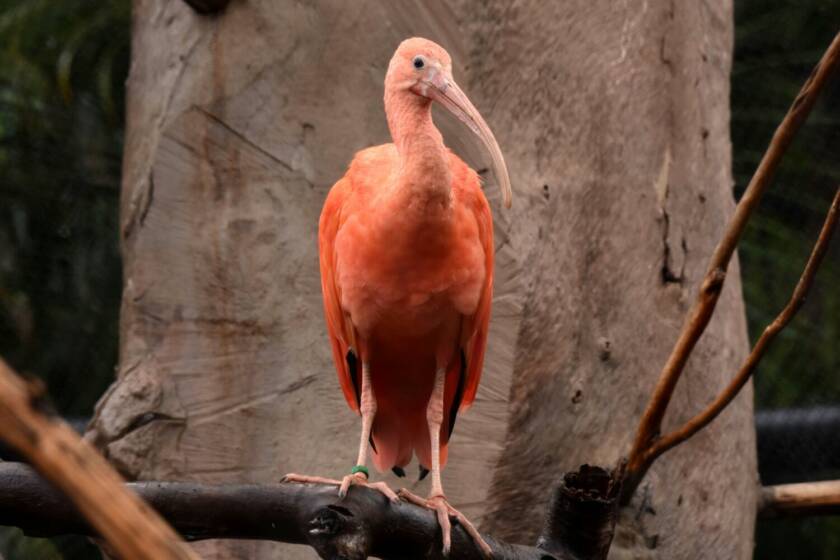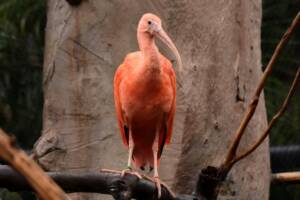 This species maintains the "Least Concern" status, according to the International Union for Conservation of Nature (IUCN), although their populations in the wild tend to decline. This occurs due to continuous degradation of their natural habitats as a result of adverse human activities, including poaching and creation of artificial water channels. Therefore, the situation requires close monitoring and proactive action.
These innovative installations at Loro Parque accommodate several different species that co-exist harmonically while developing their flying skills and interacting amongst themselves, which represents the best example of the environmental enrichment. Loro Parque recreates this complex environment within the South American Aviaries as an example of its continuous commitment to innovation and conservation of biodiversity, as well as to raising awareness among the public about the importance of protecting the wildlife and their natural habitats.