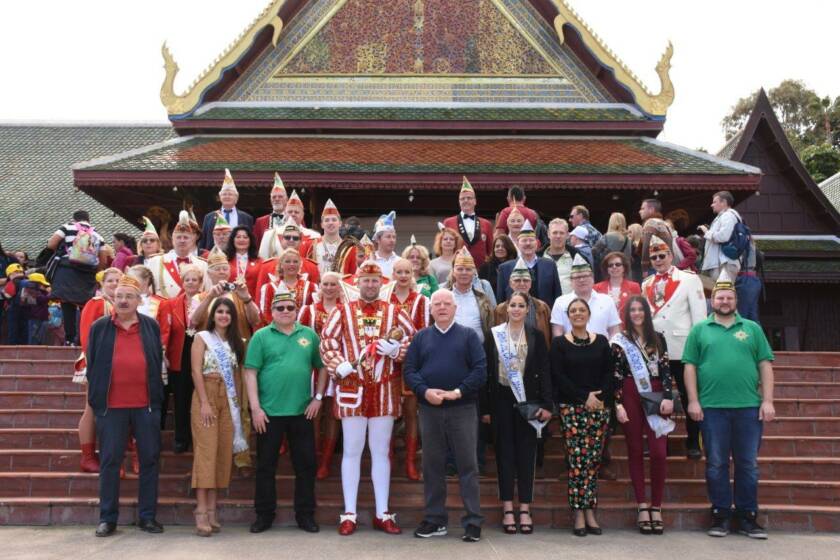 Following the tradition celebrated each year, Loro Parque opened this week its doors to receive the carnival delegations from the German cities of Duisburg, Vechta, Duesseldorf, Bonn, Monchengladbach and Eschborn, as well as the Duesseldorf Honour Guard.
For over four decades, these carnival groups have been part of the Carnival of the city Puerto de la Cruz, and, yet again this year, they have come to spend a day Loro Parque, recognized as the Best Zoo in the World, according to 2017 Trip Advisor's Travellers' Choice, and filled it with colour, joy and music.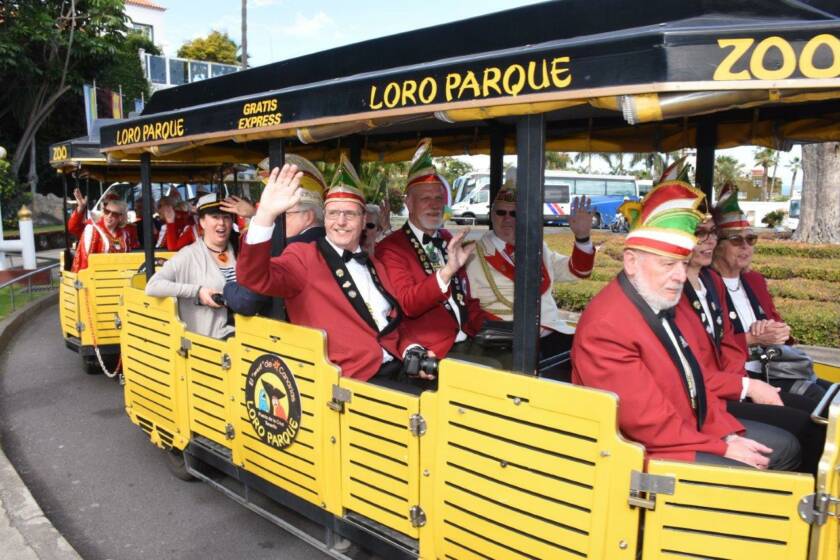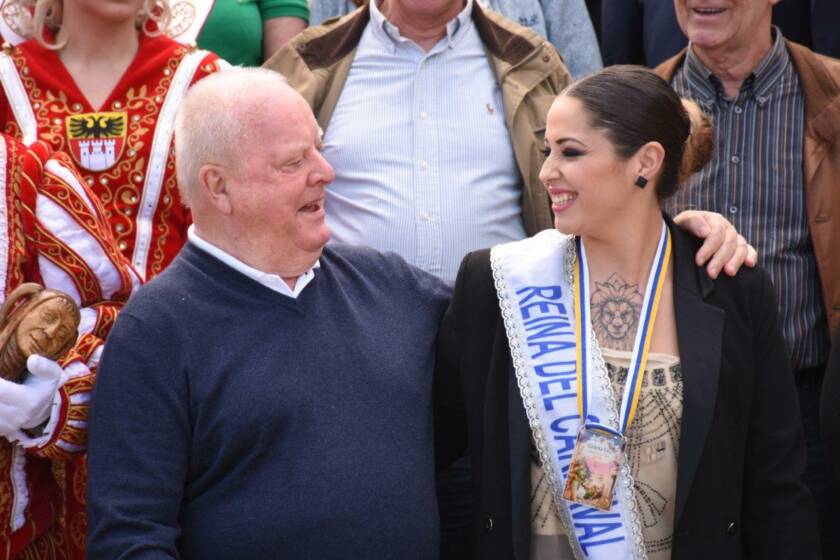 The guests were welcomed by Loro Parque's President, Wolfgang Kiessling, Puerto de la Cruz's Tourism Councilor, Dimple Melwani, and Paula Viera, the newly elected Queen of the International Carnival of Puerto de la Cruz, in which she represented Loro Parque. The German Committee, consisting of over 50 carnivalists, has enjoyed the shows of sea lions, orcas and dolphins, as well as a tour through the entire park.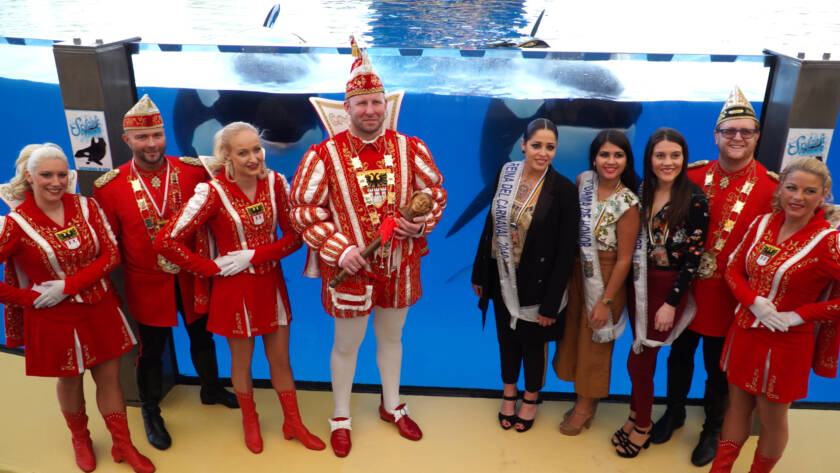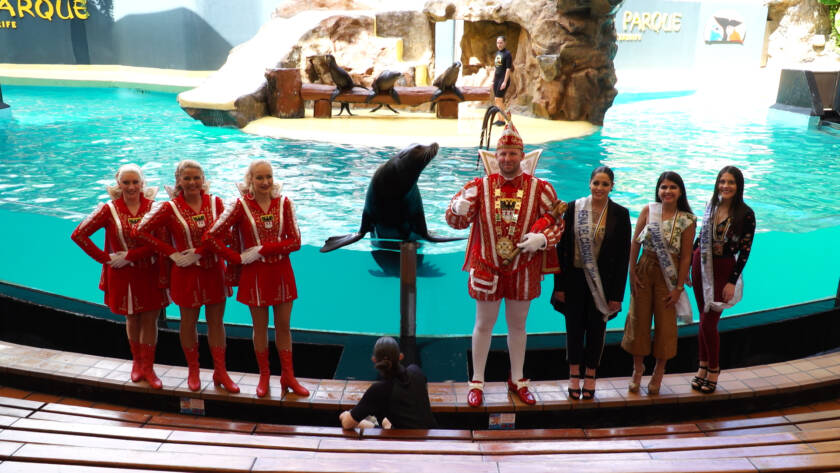 Such a long-awaited visit was made possible thanks to the friendship established between the cities of Puerto de la Cruz and Dusseldorf. Such a collaboration allows an amazing opportunity to present to the canarian residents one of the biggest carnival events in Europe.
Yet another day of fun at Loro Parque is due to come. Namely, more carnival groups are expected with a visit this Sunday as a perfect highlight of the week full of rhythm, colour and tradition in Puerto de la Cruz.