In the new exhibit, which is located next to the Animal Embassy,
the animals enjoy long hours of sunshine, heated caves
and a lake where they can cool off
Loro Parque has recently opened a new and spacious facility for the African spurred tortoises, which have been moved from the surroundings of Lion's Kingdom to Animal Embassy, the headquarters of Loro Parque Fundación. Here, five specimens enjoy long hours of sunshine, large spaces with natural substrate and a lake to cool off in.
The design of this new exhibit, in line with Loro Parque's philosophy, is part of the commitment to the continuous improvement of animal welfare. Thus, this new African environment, next to Animal Embassy, is ideal for these tortoises, which also have heated caves with underfloor heating in which they can find shelter, especially in the colder months and on rainy days, or which can serve as a refuge during the hours of maximum sunshine in the summer.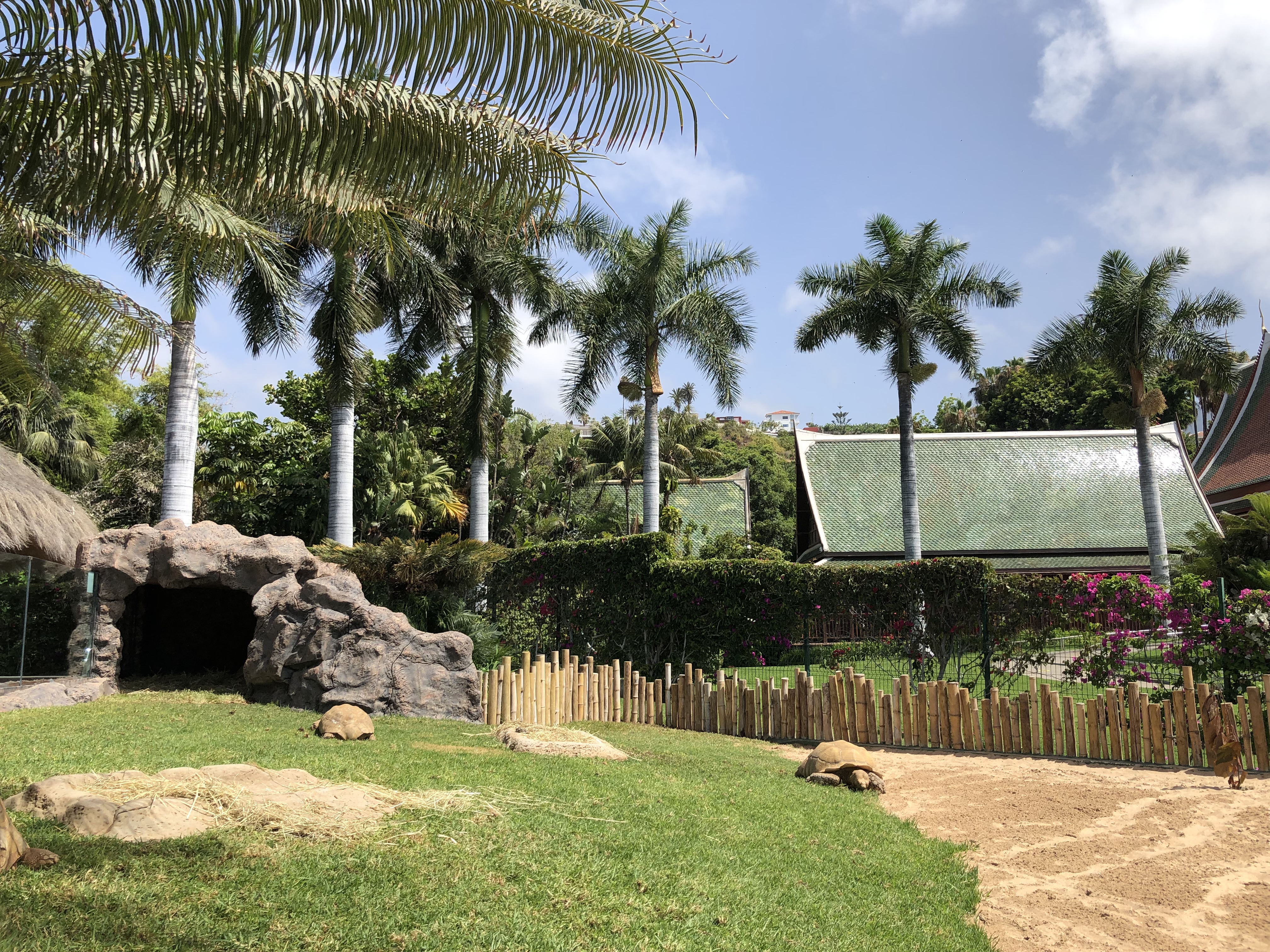 In addition, everything is prepared so that they can develop their natural behaviours, such as grazing in the grass areas or making their own shelter with the natural substrate. In fact, in this sense, the installation itself, due to its design and characteristics, is a structural enrichment for the turtles.
In the Park, these specimens of Centrochelys sulcata, classified as "critically endangered" according to the Red List of Threatened Species of the International Union for the Conservation of Nature (IUCN), act as ambassadors for their conspecifics in nature, which face multiple threats due to agricultural exploitation, hunting or climate change, among other dangers.