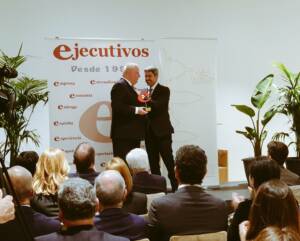 Loro Parque has received this Tuesday, February 26, the Tenerife Ejecutivos' Award for Tourism Excellence, bestowed by the magazine Ejecutivos, in an event held in La Laguna Gran Hotel.
 This first edition of the awards was presided over by the President of the Tenerife Cabildo Carlos Alonso.  During the ceremony, different companies were recognised for their trajectory, quality, external projects, technological development and customer service, amongst other categories.
Thus, once again, the work of Loro Parque has been differentiated by its excellence in tourism, because, according to the portal of the Ejecutivos Magazine "Loro Parque is one of the most beautiful zoos in the world" which "is located on the slopes of the volcano Teide World Heritage Site, and in its 45 years of existence continues to surprise its visitors by its constant work of innovation and research".
This award acknowledges many years of hard work and continuous growth.  It comes in addition to the Parque's recognition for the second consecutive year, as the best zoo in the world, through the award Travellers' Choice, given thanks to the independent assessments of users of the TripAdvisor travel portal.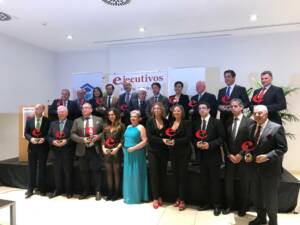 Thus, Loro Parque is recognised for a trajectory that has made it one of the most respected zoological institutions in the world, for its exceptional beauty, the excellence of its facilities and its respect for nature.  This is due to the fact that, with the almost 50 million visitors who have visited its facilities since it opened in 1972, the Parque continues in its firm commitment to the protection of different species, through a wide variety of projects in which the Loro Parque Foundation also participates.