The Loro Parque Company, consisting of Loro Parque, Siam Park, Poema del Mar, Loro Parque Fundación, Hotel Botánico & The Oriental Spa Garden and Brunelli's Steakhouse, is once again present at the prestigious FITUR International Tourism Fair, which is taking place in Madrid with the aim of presenting the latest novelties of the leisure parks, hotel industry and gastronomy after a year of zero tourism caused by the COVID-19 crisis.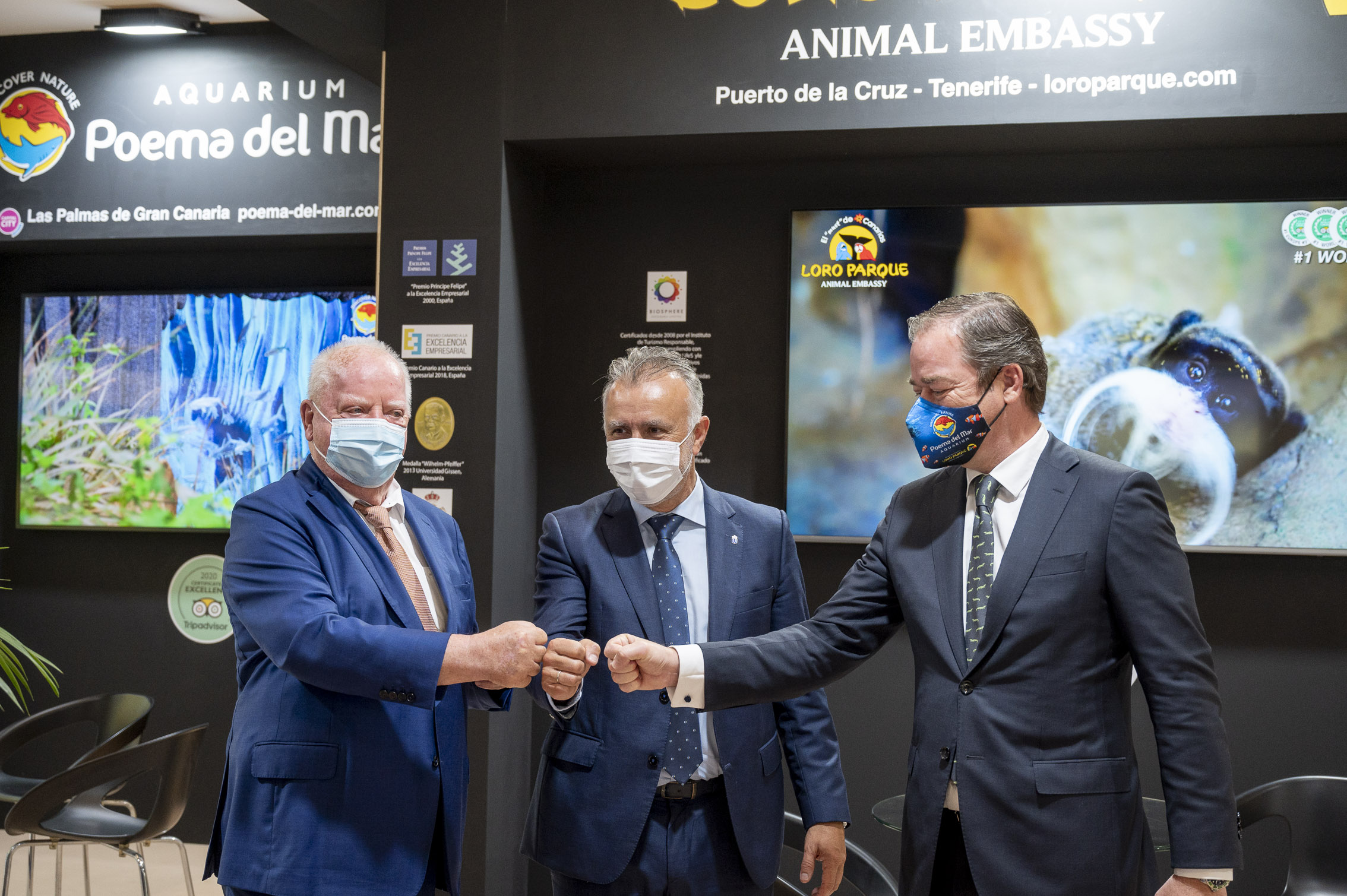 This great event takes place after the recent reopening of Loro Parque, in Tenerife, and the Poema del Mar aquarium, in Gran Canaria, which has been very well received by tourists and residents of the Canary Islands. It also coincides with the eagerly awaited news of the reopening date of the Hotel Botánico & The Oriental Spa Garden, which will be welcoming guests again from 1 September after a spectacular renovation of its facilities.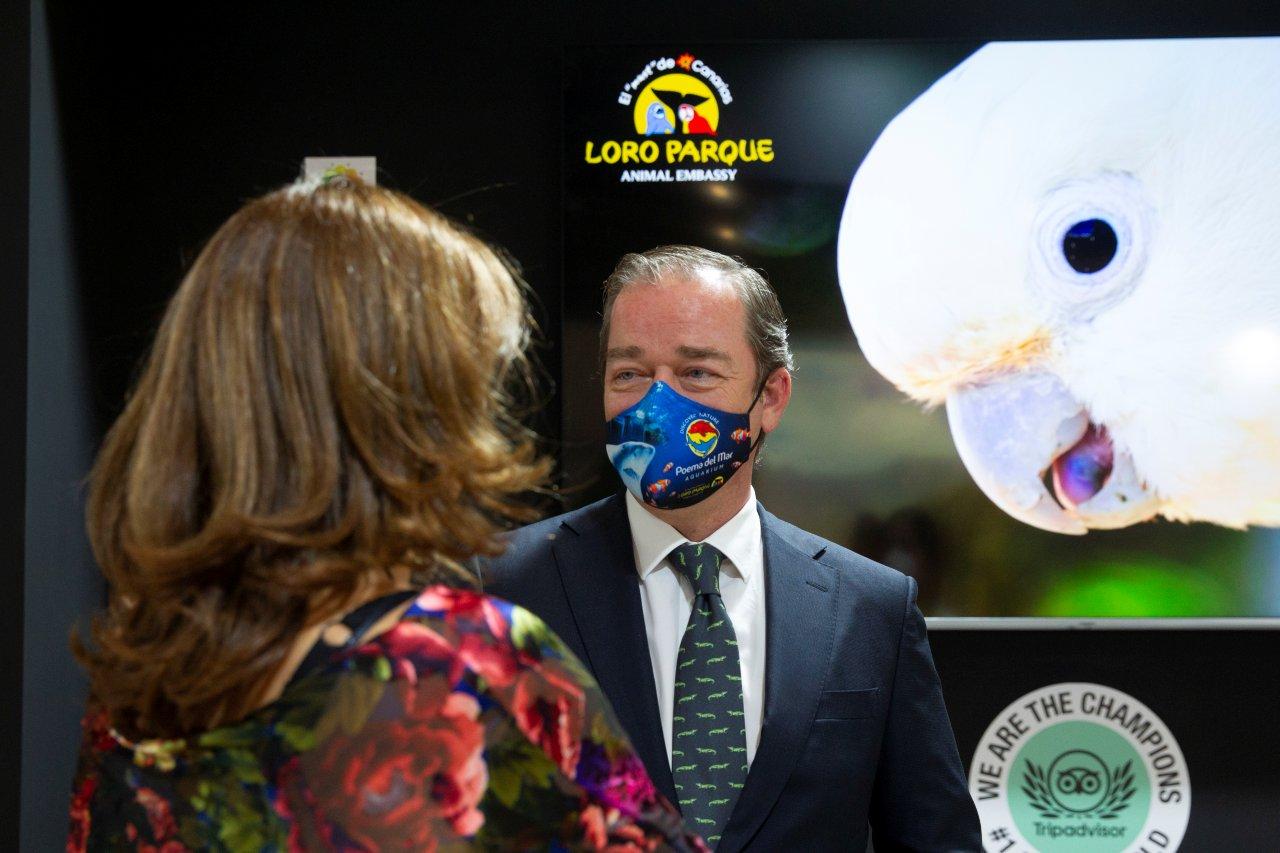 From 19 to 23 May, visitors will be able to visit the company's stand -9D02- in Hall 9, where they will find all kinds of information, novelties and news. The company, which has already arranged numerous meetings with tour operators, is thus relaunching its activity and reinforcing its position as a leading tourism group.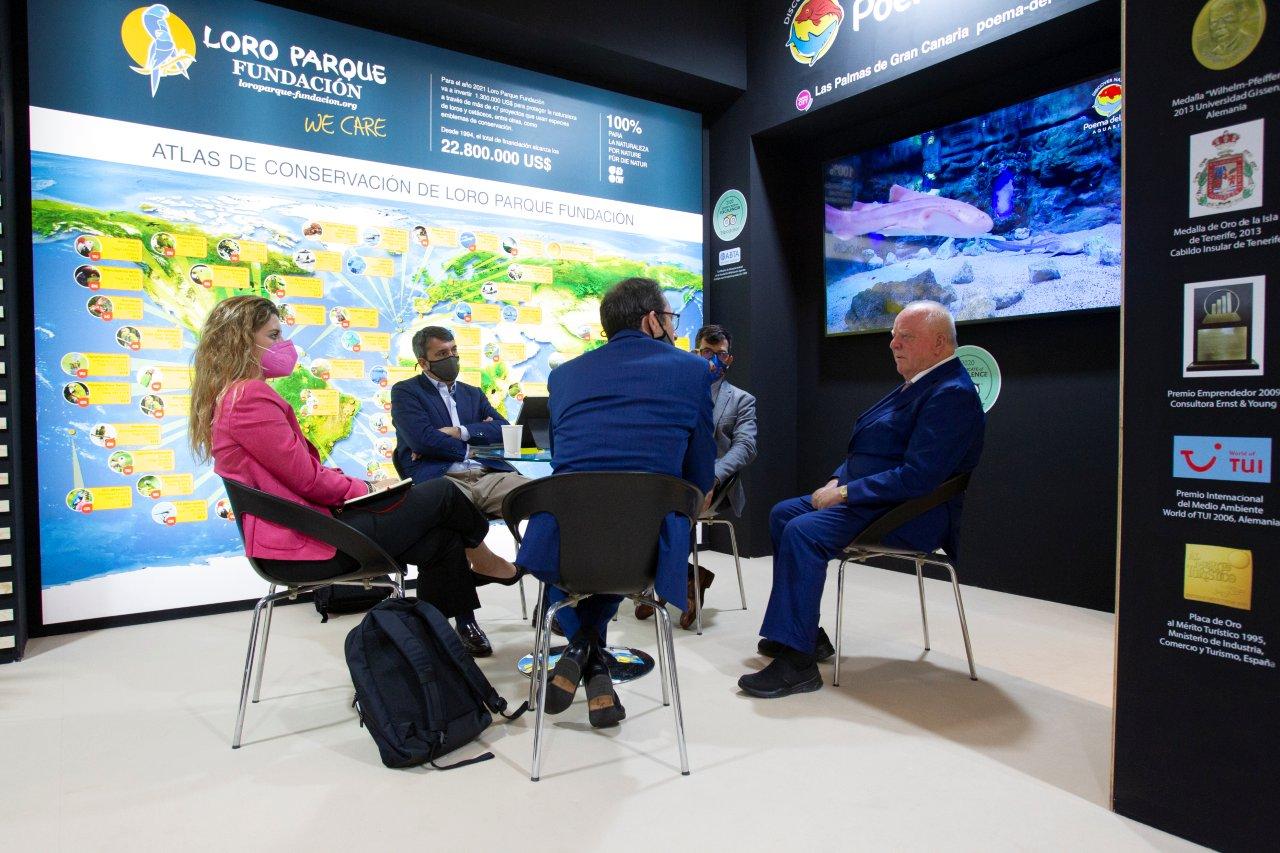 Loro Parque, a great welcome after more than 13 months of closure
After more than 13 months of forced closure, Loro Parque reopened its doors with great enthusiasm last Saturday, May 1st, receiving a great welcome from the public, who have filled its facilities, within the limitations required by the pandemic conditions.
Regarding the long-awaited return of the zoo, its president wanted to emphasise how difficult the last year has been, but he assured that, despite the circumstances, they have continued with their commitment to animal welfare, caring for the more than 40,000 animals under their care. In addition, many facilities have been renovated, new spaces have been created and the lush gardens and green spaces have been arranged. Furthermore, new presentations have been designed and prepared, with clear educational purposes and a true reflection of the love and bond with the animals.
The Company is allowing the use of all tickets that were purchased before the state of alarm was declared, which are valid indefinitely, and is extending the validity of all annual cards. In addition, the Exclusive Day Tour and Exclusive Sunset Tour continue to be available, which include an incredible culinary experience at Brunelli's Steakhouse.