Mr. Wolfgang Kiessling, president and founder of Loro Parque & Loro Parque Fundación, has been awarded the Consul-Cremer-Prize 2016 in recognition of his strong background and extensive experience in conservation and breeding of birds. The ceremony took place on April 16 at the annual meeting of the association of aviculture VereinigungfürArtenschutz, Vogelhaltung und Vogelzucht (AZ) in the German town of Harsewinkel.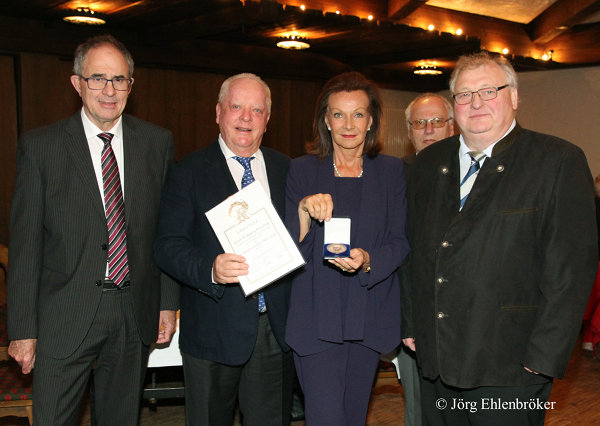 This prestigious organization, founded in 1920, focuses its work on research, preservation and reproduction of birds, and has become the main point of reference in this field both in Germany and on the international arena, thanks to its 17,000 members from around the world. The Consul-Cremer-Preis, its highest recognition, is given to professionals, recognizing their great achievements in this field.
The award was presented to Mr. Kiessling by Mr. Karl-Friedrich Scharrelmann, AZ-President, for his dedication and in appreciation of his work with the AZ association of which Mr. Kiessling is a member since more than 40 years.
Since its creation Loro Parque Fundación, a non-profit organisation, has led more than 120 projects to preserve the rich biodiversity and natural habitats of threatened species worldwide with a total investment of more than 16,000,000 US dollars.
Loro Parque Fundación has the largest and most diverse collection of parrots in the world, and follows a clear philosophy: responsible breeding, promoting sustainable development and conservation of wildlife thus having achieved impressive results as saving the bird species such as the yellow-eared parrot (Ognorhynchusicterotis) and Lear´s macaw (Anodorhynchusleari) from extinction in the wild.