Lions
Panthera leo melanochaita
These big cats live in prides that can consist of as many as 20 members. Females tend to stay with the group, and young males leave the pride as they reach adulthood.
Lionesses are the hunters and usually chase large prey such as zebra, buffalo, or wildebeest.
Despite their large size, they are not adapted to race for very long periods of time. Their activity is focused on very fast and short runs for hunting.




Lions that live under the care of Loro Parque
Interesting facts about lions
Lions experience long periods of inactivity. Out of a 24-hour day, they may spend about 20 hours resting.
A lion's roar can be heard up to 4.8 kilometres away.
Lions are the second largest living big cat. They are second only to tigers.
Lionesses usually give birth to litters of 2-4 individuals.
How we help to protect lions and other big cats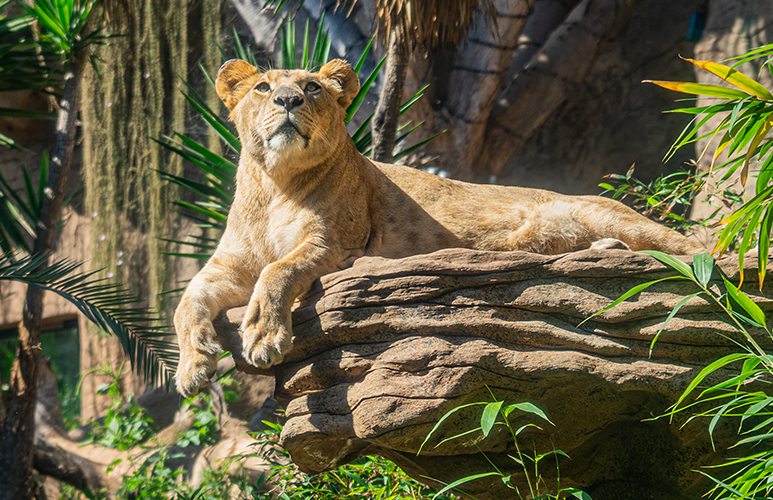 Loro Parque has launched a direct line to help lions through the Loro Parque Fundación. This organisation collaborates with Futouris and Panthera in the KAZA project, which aims to promote the conservation of this species in regions of Angola, Botswana, Namibia, Zambia, and Zimbabwe.
Beyond the park boundaries, the lion community is positively impacted by Loro Parque Fundación's pursuit of biodiversity conservation initiatives.