A bottlenose dolphin baby has been born in the Dolphinarium, which was specifically created by Loro Parque for these marine mammals. The park is thrilled to announce this birth, as it is a major milestone for the park's breeding programme and the most important indicator to confirm once again, its high level of animal welfare.
Sanibel, a 31 year old dolphin has recently given birth to a little baby female weighing 40 kilos and developing well in what is now her third month. Ilse has been constantly monitored by Loro Parque's team of vets and trainers. Moments after her birth, which lasted for six hours, Ilse barely measured one meter, but she swam instinctively toward the surface to take her first breath. From that precious moment, she has been breastfed in the same area, swimming in synchronisation with her mother at all times.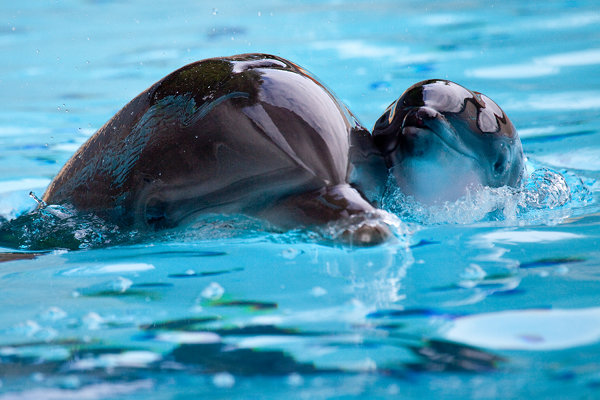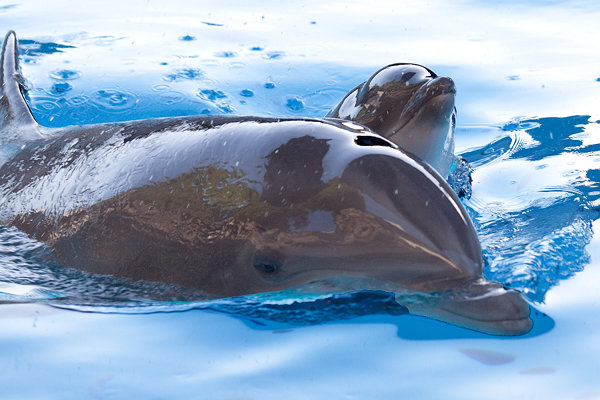 Photos of Ulrich Brodde.