Loro Parque has commemorated the International Sloth Day, recently celebrated, with a spectacular video from inside the installation of these animals, which are as slow as they are fascinating. To do it, Rafael Zamora, Scientific Director of Loro Parque Fundación, using his famous Loro Parque LIFE video format, has shared interesting facts and curiosities about the biology and habits of the two-toed sloths (Choloepus didactylus) being just a few centimetres away from one of the individuals that live in the Park.
This has allowed the zoo's followers to observe the animal very closely and learn about its curious upside-down posture, so different from that of other mammals, its fur, its teeth, its nails and its slow metabolism, among other interesting facts.
Specifically, these individual with which the Foundation's biologist appears is Pauline, a female sloth that arrived a few months ago from Vienna Zoo to be Hugo's partner, him being one of the males already living in the Park. Being a young animal, as Pauline is not yet two years old, she is 'active' for a sloth and has a strong temper, according to her keepers.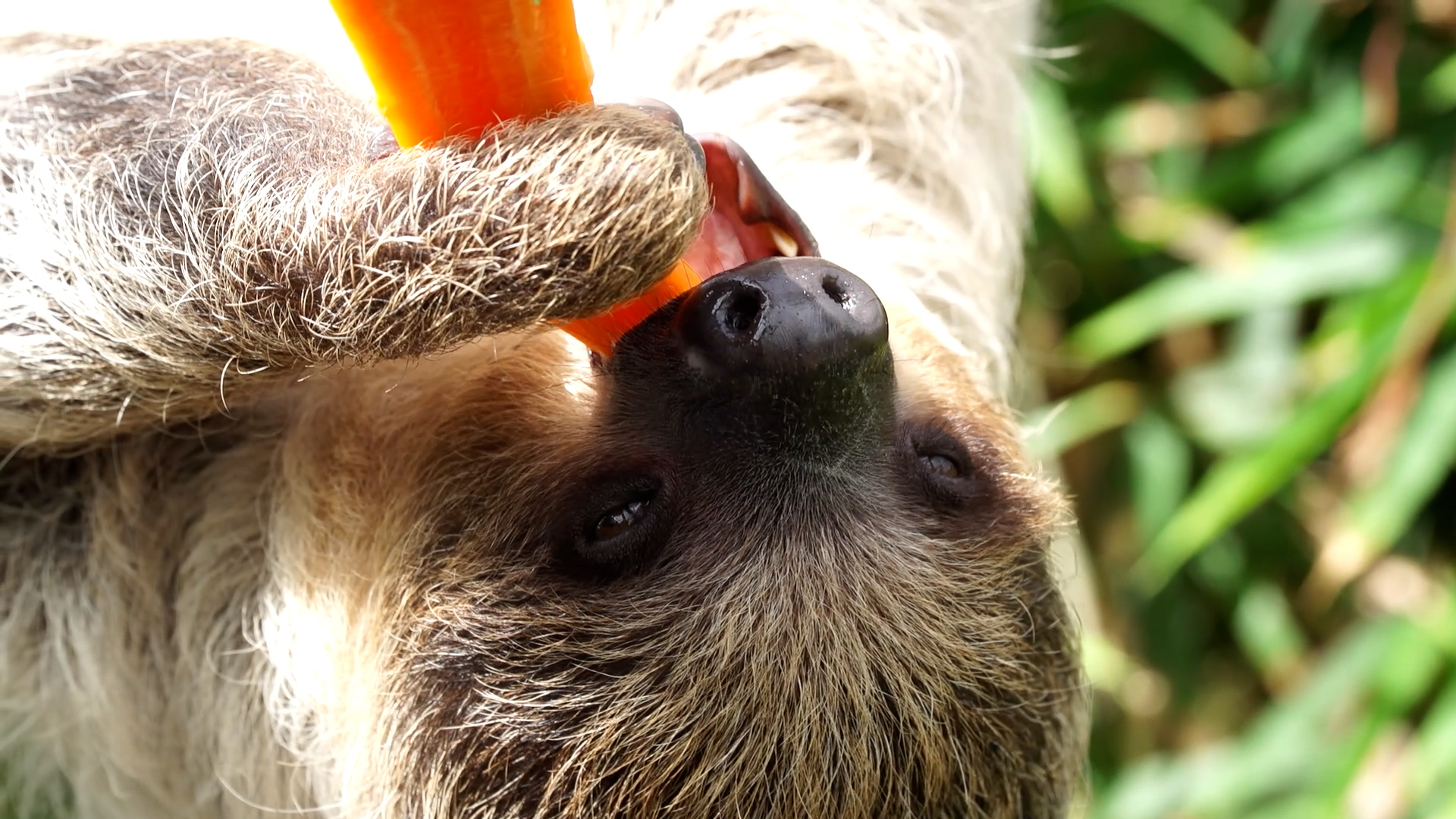 This video is particularly interesting because, in Loro Parque, the two-toed sloths share space with other species, such as marmosets, iguanas and armadillos, so Zamora appears surrounded by animals –some of them very curious indeed- and in a naturalised environment that recreates the ecosystems in which these species live in the wild.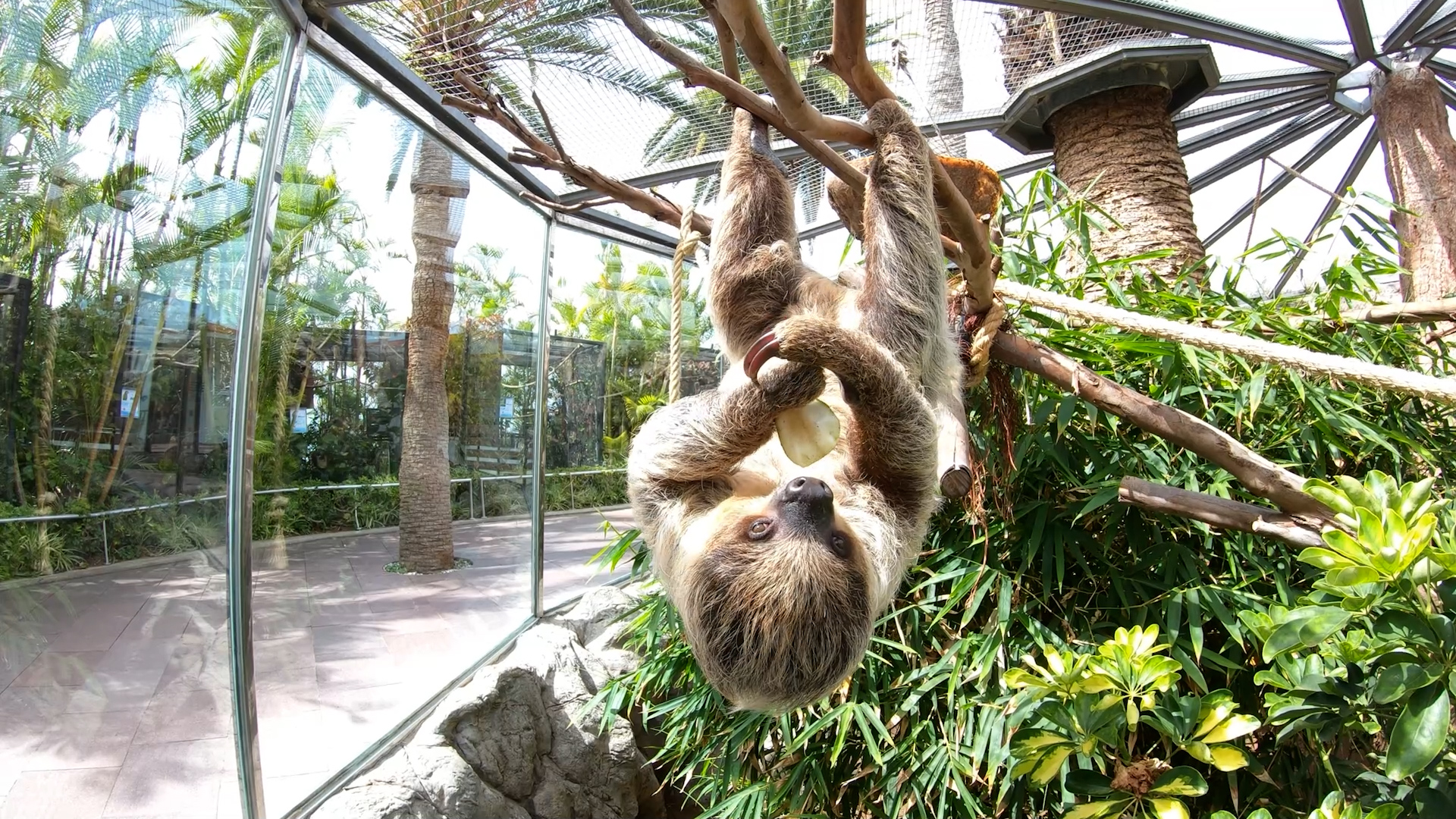 Loro Parque LIFE, successful live videos from the world's greatest zoo
Loro Parque LIFE is an innovative format for broadcasting videos that are shared with the public through Facebook premieres and which the zoo designed after the success of Loro Parque LIVE, a programme promoted while the facilities were closed due to the confinement caused by COVID-19 and which was very well received by the public, who could enjoy the facilities live when it was not yet possible to visit them.
Now, Loro Parque LIFE continues to discover all the wildlife in the Park, as well as other areas of great interest, such as the Loro Parque Fundación breeding centre in La Vera, always under the guidance of Rafael Zamora, biologist and Scientific Director of the Foundation.

You can enjoy the complete second Loro Parque LIFE season.