Yesterday afternoon, Thursday 7 October, Wolfgang Kiessling, on behalf of the Loro Parque Company, received the Tribuna award for business trajectory in the Adán Martín Auditorium in Tenerife. With this recognition, Tribuna de Canarias also wanted to highlight Loro Parque's commitment to sustainability, as well as its firm commitment to quality and excellence.
Founded on 17 December 1972, Loro Parque was initially created as a paradise for parrots, and started its activity with only 25 people, 150 parrots and a space of 13,000 square metres. From then until today, and after a trajectory of many challenges and countless awards, Loro Parque has become the best zoo in the world and, together with the Loro Parque Fundación, works tirelessly for the conservation of species, research and to raise awareness among the public.
Likewise, the Loro Parque Company has been committed for decades to continue developing projects that generate employment and make the Canary Islands one of the most important tourist destinations in the world. Thus, they began the construction of Siam Park in 2004 and, after more than 10 million visitors, it is still without a doubt the best water park in the world. Poema del Mar, in the city of Las Palmas de Gran Canaria, the most spectacular aquarium in Europe, follows in its footsteps.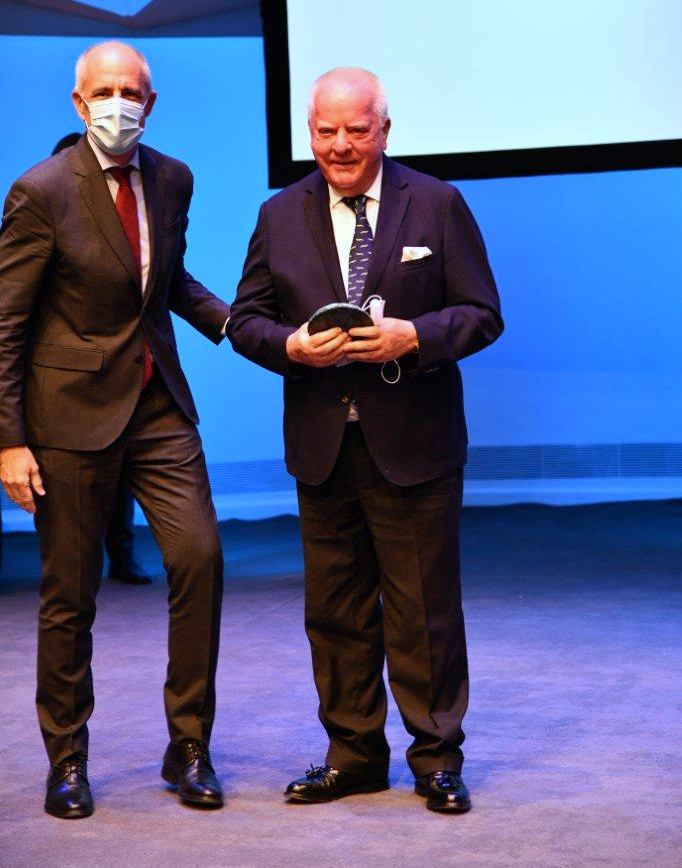 The diversification of the Company, however, does not end there, as the recently renovated Hotel Botánico & The Oriental Spa Garden and Brunelli's Steakhouse restaurant confirm the commitment of Wolfgang Kiessling and his family to the Canary Islands, contributing to economy, leisure and quality.
This journey, full of successes, although not without challenges, has made Kiessling and his company worthy of recognition for an outstanding business trajectory at a gala which also rewarded the work of Softtoner; Caixabank; Federación Canaria de Municipios; Grupo Fedola; José Valle; FAUCA; JH Asesores Financieros; CICAR; ESM Tenerife; Antonio Padrón; Ángela Delgado; Braulio Simancas; Ayuntamiento de Fuencaliente; Enrique Arriaga, and the Federación Nacional de Autónomos.