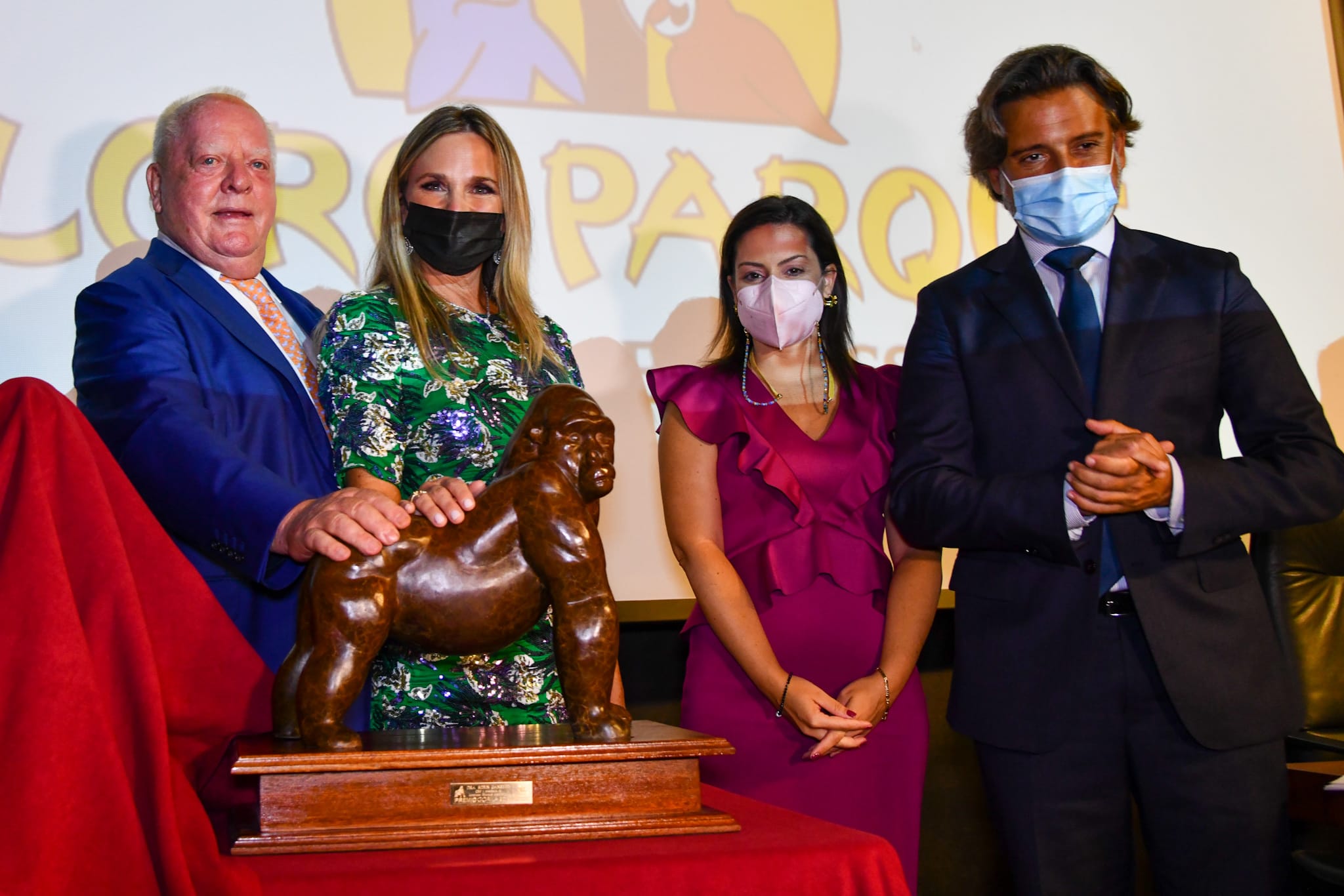 The headquarters of the Presidency of the Government of the Canary Islands hosted this Friday, 1 October, the presentation of the prestigious Gorilla Award 2019 and 2020 to Dr Robin Ganzert, CEO and president of the American Humane Association, and the emeritus counsellors of the Loro Parque Fundación. Ganzert is the recipient of last year's award, which could not be held due to restrictions imposed by the COVID-19 pandemic, so this year she has been recognised in a joint ceremony.
The award this year is being presented for the eighteenth time and highlights the value of environmental responsibility, focusing on strategies and actions to conserve biodiversity and the sustainable use of resources.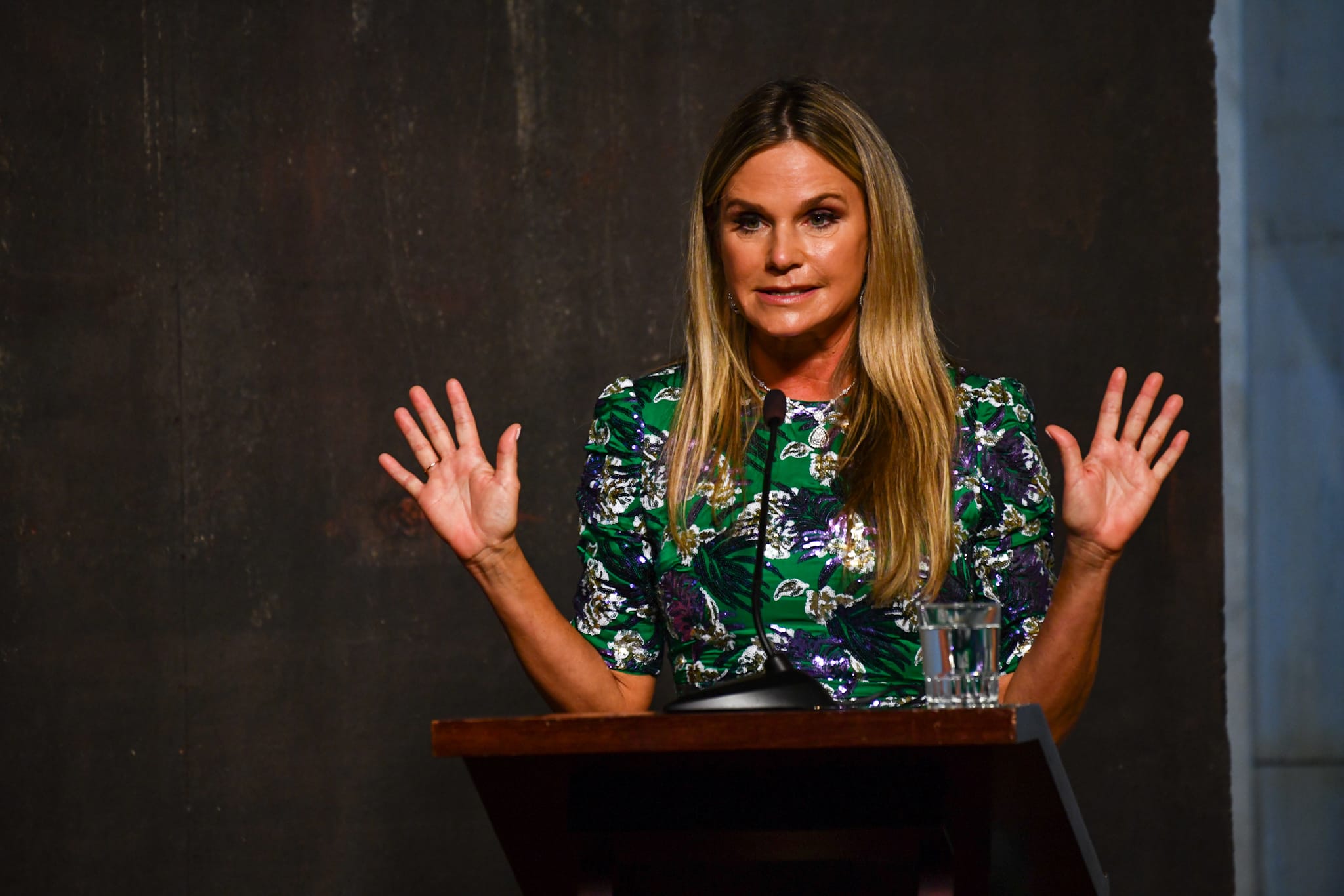 On this occasion, Loro Parque wanted to reward, on the one hand, Ganzert's commendable work in guaranteeing the welfare of animals in the different areas in which the organisation she presides is active, as well as her work in communicating and raising awareness of the need to help and protect animals in danger, thus contributing to a better world.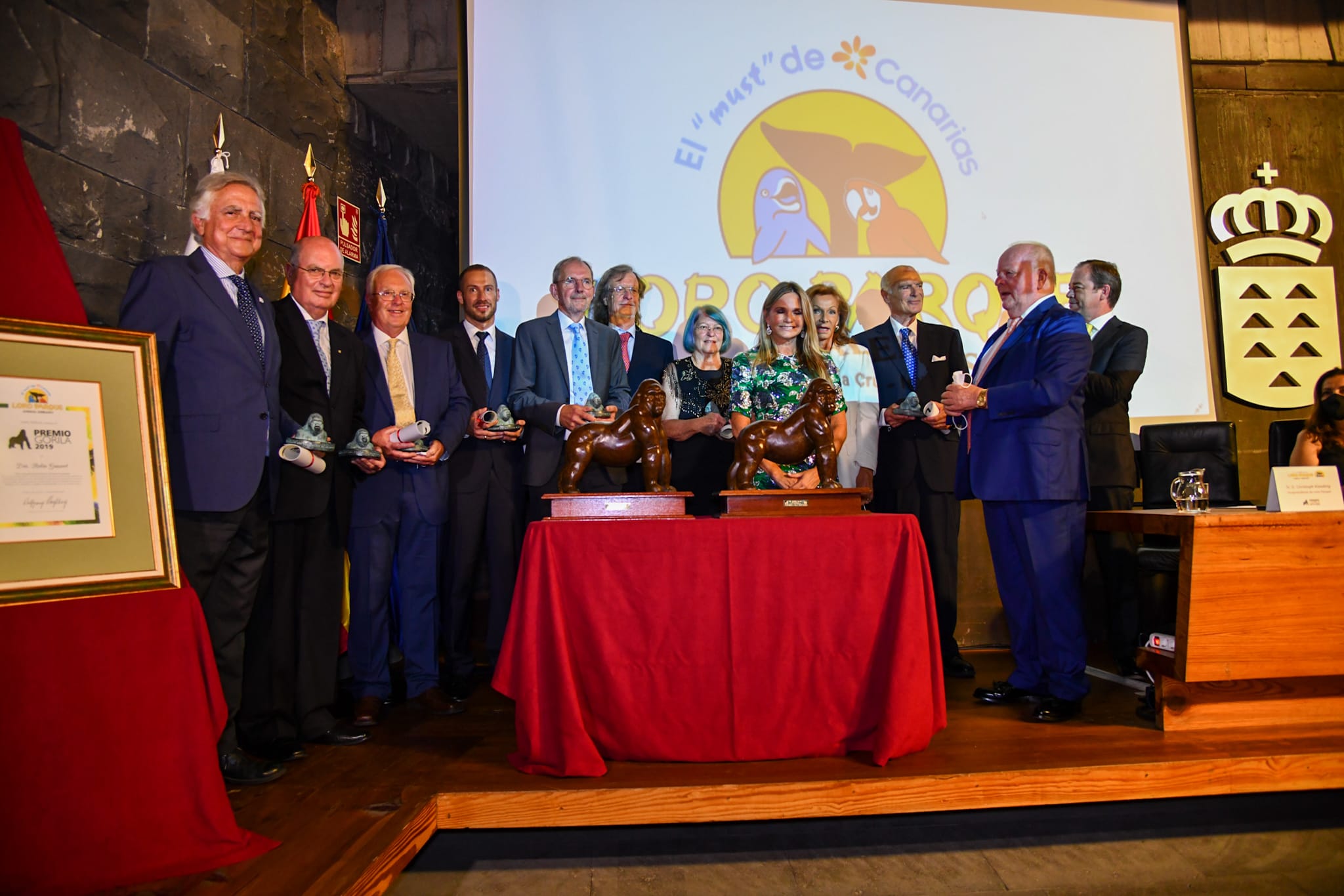 As for the Foundation's emeritus counsellors, this award is in recognition of a lifetime of dedication to nature conservation from different fields of action, and for having been part of the Foundation's conservation successes, including saving 10 species of parrots from extinction. The awardees are Dr Tomás de Azcárate y Bang, Dr Susan L. Clubb, Dr Nigel Collar, Dr Wolfgang Grummt (posthumously), Prof. Dr Wolf M. Iwand, Povl Jorgensen, Rosemary Low, Dr Joachim Steinbacher (posthumously), John Stoodley (posthumously), Prof. Ian Swingland Dsc, Juan Sebastián Villalba-Macías, Dr David Waugh, Dr Roland Wirth, and René Wüst.

The event, held in the Assembly Hall of the regional institution in compliance with all health measures corresponding to Tenerife's alert level 2, was attended by around 200 guests, including numerous local, island and regional authorities, as well as civilian, military, consular and private sector representatives.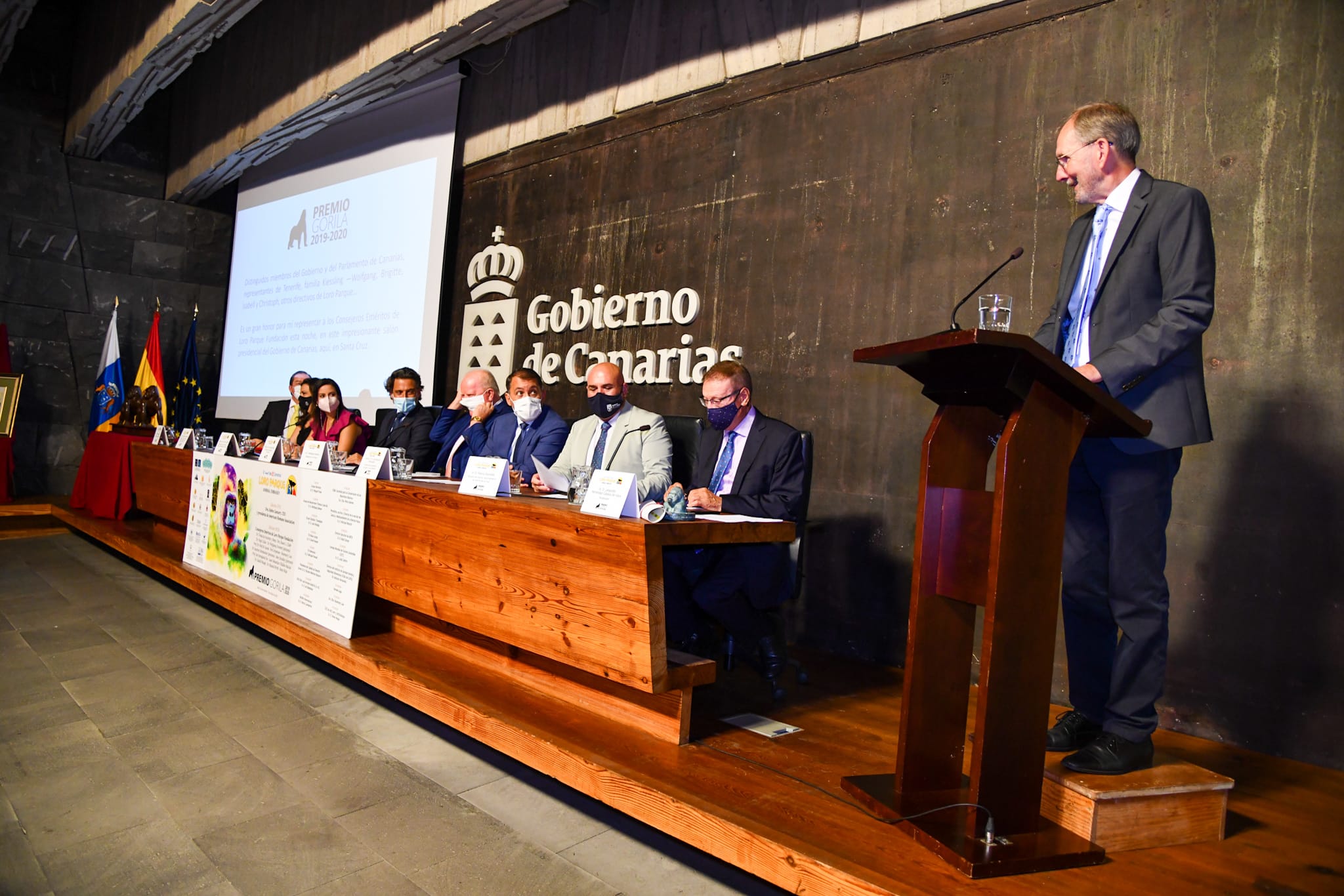 Wolfgang Kiessling, president of the Loro Parque Company, wanted to take the opportunity to highlight the commitment of the award winners to the protection and conservation of animals and their natural habitats, especially in the current context, in which overpopulation is causing irreversible damage to nature and the species that inhabit it. That is why Loro Parque Fundación, in its more than 27 years of history, has invested almost 23 million dollars in more than 200 conservation projects around the world.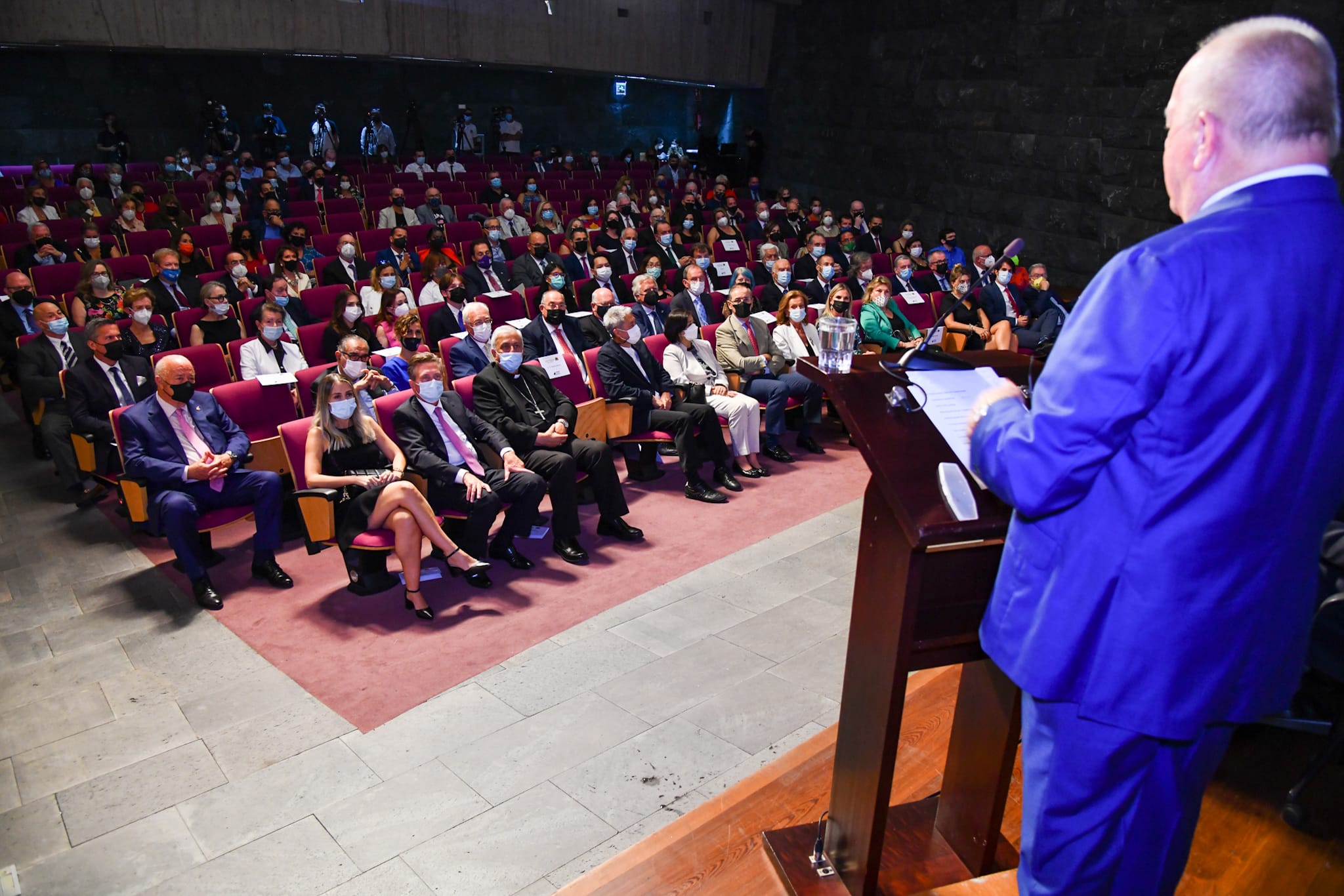 About the Gorilla Award
The Gorilla Award is a recognition with which Loro Parque has distinguished various personalities and organisations over the last 18 years for their commitment to environmental conservation and their dedication to responsible and sustainable tourism.
Throughout its history, this award has been given to:
2003 Iberostar Group – Miguel Fluxá
2004 Thomas Cook – Wolfgang Beeser
2005 Globalia – Juan José Hidalgo Acera
2006 TUI UK – David Harper
2007 TUI – Dr. Michael Frenzel
2008 Ricardo Melchior Navarro
2009 VOX Television GmbH – Jan Biekhör
2010 Bird Life International – Marco Lambertini
2011 Dr Petra Deimar
2012 Michael Miersch – Journalist
2013 ABTA – Mark Tanzer
2014 Luigi Cabrini – GSTC
2015 Instituto Universitario de Sanidad Animal – Prof. Antonio Jesús Fdez. Rodríguez
2016 Versele Laga – Patrick Ghysels
2017 Rosemary Low
2018 Steve Heapy
2019 Dr Robin Ganzert
2020 Emeritus counsellors of the Loro Parque Fundación